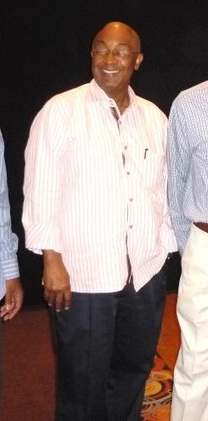 FNM drops PR TEAM as election nears
Nassau, Bahamas — Breaking news coming into Bahamas Press confirms FNM henchmen, speechwriter for the Prime Minister and PR booking agent for the FNM Party has been relieved of his duties.
Sources close to the Party confirmed this to BP. Now get this: according to sources, it was at a meeting organized by the FNM high command that took place at its Mackey Street headquarters today where the ruling was handed down.
According to the source, Knowles had become a liability to the Party after numerous complaints from media houses came to the Leader of the FNM, Prime Minister Rt. Hon.Hubert Ingraham, on back payments owed to various outlets.
According to the source, a war began to erupt between party officials who were having a hard time placing ads and commercials on behalf of the Governing party.
Also discussed in the meeting was the concern that much of the FNM election message was not resonating with voters despite the heavy frequency of ads booked by the Party.
Today an email was circulated to all media houses informing them of the Prime Minister's decision to ax Knowles and replace him with Keisha Taylor. Additionally, Mrs. Taylor asked for a schedule of all ad placement that had been done on behalf of the FNM, as well as any outstanding invoices.
Attached to the email was a letter issued and signed by Prime Minister Rt. Hon. Hubert Ingraham confirming the change in PR instructions for the Party – see below.
But get this: Keisha Taylor is actually Keisha Ingraham-Taylor the daughter of the Prime Minister. Mrs. Ingraham-Taylor is married to Kevin Taylor!
The couple operates a PR company called DreamKatcher Media located on Dowdeswell and Dunmore Street. Now isn't that something.
It is possible that PM Ingraham is the backdoor owner of the company and is now attempting to bank all bookings on behalf of the FNM into the company at the expense of sacking Knowles.
You should also remember only Bahamas Press reported how Knowles was registered in polling division #6 of East End Grand Bahama, while he resides on New Providence in an apartment in Chippingham next to the PLP headquarters.
Some suggest Knowles may have fallen on hard times and has been overlooked with Government work. He, we know, has shed staff and is down from 30-plus employees to 8 following the recession.
Aaron Kiki Knowles axed by the FNM! And his duties is now overtaken by the YELLOW BRIGADE – What a Party! Boy I tell ya: "If ya don't laugh you will cry!"
We report yinner decide!