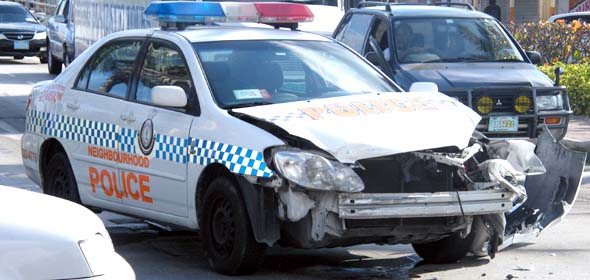 Nassau, Bahamas — A police officer was in the wrong this morning as his patrol car slammed into a jeep as he exited the Paradise Island Bridge around 8am this morning.
Early market buyers witnessed the write off as the office disobeyed the traffic stop and proceed to run the light.
The incident resulted a complete write off of the government vehicle at the front end, with the second vehicle being thrown off the road.
Eyewitnesses believe the officer was sleeping behind the wheel after a long night-shift.