VAT PSA 15 from King Of Hearts Media on Vimeo.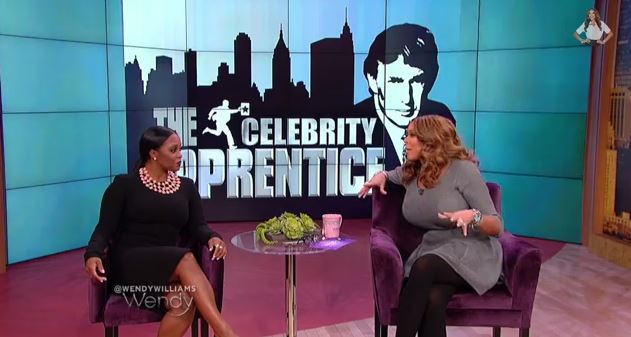 By Arthia Nixon for Bahamas Consul General of Atlanta
(Atlanta, Georgia)… The Commonwealth of The Bahamas received a major plug when actress Keshia Knight Pulliam revealed she will be bringing her girls' camp to the islands. Knight Pulliam made the announcement on the Wendy Williams Show during her appearance as the first fired cast member of Donald Trump's "Celebrity Apprentice" on Monday, January 5, 2015.
After talking about her one episode run  and the controversy surrounding tv dad Bill Cosby, who made her a star when he casted her as a Rudy Huxtable on "The Cosby Show", Knight Pulliam went on to talk about her non-profit Camp Kizzy.
"The Meet The Browns" star who is a Spelman graduate explained how she used her sociology degree to map out the plan for the organization which is now in its fifth year.
"I'm doing Camp Kizzy Bahamas with the government of The Bahamas," she beamed to Wendy Williams after announcing a boys' camp will also be launched this year.
Confirming Knight Pulliam's Camp Kizzy will be in The Bahamas for summer 2015 was Bahamas Consul General to Atlanta Randy E. Rolle whose office has worked with the actress several times in the past.
"Keshia is truly someone we consider a friend of The Bahamas," said Rolle. "She was there when we launched the Bahamas Junkanoo Carnival in Atlanta in the fall and last year January she was there when Prime Minister Perry G. Christie was inducted into the Martin Luther King Jr. Center's International Civil Rights Walk of Fame. We are most gracious to her for announcing that she is collaborating with us on a major platform such as the Wendy Williams show. We are already in the process of working to identify organizations that will benefit from such a positive young woman."
Those interested in viewing Knight Pulliam's segment, may do so here: http://youtu.be/SfNzx5cRBvQ
VAT PSA 14 from King Of Hearts Media on Vimeo.
PSA 18 from King Of Hearts Media on Vimeo.