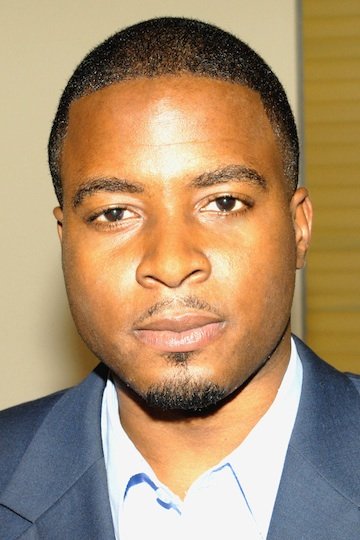 By ADRIAN GIBSON
ajbahama@hotmail.com
LAST WEEKEND'S boating tragedy in Long Island was inadequately covered by the local press—distracted and largely focused on the Cuban abuse scandal—though three young Bahamians apparently lost their lives when their boat capsized. Indeed, the story of what happened, in the eyes of both the sole survivor and the mother/grandmother of the victims is heartrending.
At the time of the writing of this column, the bodies of 22-year-old Andy Adderley, his sister 24-year-old Shakera Adderley and her daughter 5-year-old Keianna Demeritte hadn't been found.
On Thursday evening, I spoke to Sally Adderley—mother of the victims—who was undoubtedly distraught. Every word she uttered was tinged wiith the agony and pain of her loss. Ms Adderley told me that she hadn't spoken to the survivor—Shaquille Adderley—at that point, as he was "feeling sick" and perhaps attempting to mentally resolve what happened while gathering the nerves needed to face his friends' grief-stricken mother and recall the story of that tragic night. Ms Adderley described the relationship between the survivor and her son, Andy Adderley, as one where they "lived like brothers."
Ms Adderley repeated the story she was told by the authorities and persons with whom Shaquille had spoken since his rescue. She said she was informed that there was some breakage or malfunction of the boat's steering apparatus – either the rod, cable or some other navigating gear– that caused them to "run into a reef." According to the accounts I've heard—coupled with that of Ms Adderley—the wind had increased and because of extremely rough waters, the boat capsized.
"When the boat turned over, I was told that my son went after my grand-daughter. He got her and was bringing her back in his arm. I was told that Shaquille said that he was trying his best with my daughter, trying to save her but the waves just pushed them out further.
"We called all night," said his grief-stricken mother. "I heard that the incident was closer to Exuma than to Long Island and so we tried to reach out to the police and the folks over there."
According to Sally Adderley, her children—residents of Burnt Ground—made the voyage to Exuma on a Boston Whaler as her daughter (Shakera) was visiting her sister in Exuma (Dianna) to collect school supplies for little Keianna. Also young Keianna's father is a resident of Exuma.
#Having grown up on Long Island, I know that it is not unusual for Long Islanders and Exumians to make the short voyage – about 30 minutes in fair weather with calm seas– between the two islands. There are many Long Islanders and Exumians who inter-marry, carry on trade and business and are generally good island-to-island neighbours.
#"It was late when they were coming back into Long Island, sometime after 5pm. After I didn't see them, I went on the government dock in Glintons and waited for them to return. I stayed on the dock until something to 11 o'clock that night and after I didn't see them, I took in with the trembling, a high fever and had to go home. Plenty people was on the dock, waiting for them. I kept calling, but all we could hear is a busy signal on their phone. I thought that they were in an area where they couldn't receive calls but all that time, they had already drowned!" Ms Adderley sadly recalled.
#I asked Ms Adderley why the 5-year-old was taken on the trip. She said the little girl had "cried to see her other grammy" and that her dad lived there – that was the reason for her going with her mother, uncle and family friend.
#Ms Adderley said she called her daughter Dianna in Exuma, instructing her to call the police. By then her sister's son, Kenneth, had taken his dinghy out, and with a few members of the community had gone in search of the family.
#I also spoke with Dianna who expressed her disappointment with the performance of the police officers stationed at the George Town Police Station. She said she was also concerned for the safety of her family as no one had heard from them for such a long time. They had left Williamtown's dock for Long Island at 4pm.
#"I contacted the police three times that night to let them know that people were missing out at sea and yet they didn't act!" Dianna complained. "The second time I called, the officer who answered had an attitude so I called Nassau. The police in here have never called me back, they ain't called yet to even pretend that they are concerned. It happened Friday and on Saturday I had to go to the police station around 9 o'clock that morning. When I spoke to the Inspector, he said he hadn't even heard of my complaint—and I had made it from after 10 o'clock Friday night.
#"The other thing is that when they finally sent out the police boat from George Town, the boat was hardly working and all they did was take pictures of the scene and return to shore. The police officers and boats that were sent from Nassau did well, but these here in Exuma did nothing to help out," Dianna said.
#According to Dianna, she contacted Joel "Butch" Frieze in Long Island on Saturday morning to ask him to do a flyover in his plane to try to locate the boat. She said Butch obliged and asked her to help him find four people to act as spotters for the flyover. It was then that the capsized boat was spotted with Shaquille sitting on its hull. Richard Demeritte, father of the 5-year-old, had launched a search of his own with friends. Now with the pilot's coordinates of the skiff's location, he went to the spot and rescued the sole survivor.
#Shaquille was taken to George Town to be questioned by the police and perhaps to assist in the search, before being taken to Long Island by family and friends.
#Dianna told me that the distraught witness, the sole survivor, told her he saw when her brother, sister and niece "went under, drowned and were being taken away by the current." Apparently, he heard much screaming and splashing in the fast-moving current and struggled to keep the boat from drifting away while trying to offer "as much assistance as he could." The boat apparently capsized near what's known as the Middle Reef.
#Sally Adderley told me that neither her daughter nor her grand-daughter could swim. They took no life jackets with them because "they didn't have any."
#The mother and daughter expressed appreciation for the efforts of the Royal Bahamas Defence Force, police officers from Nassau, BASRA, the US Coast Guard and the residents of Long Island and Exuma who assisted in the search.
#"A few people tell me that they have dreamt about my daughter and grand-daughter," said Ms Adderley, "with one telling me that she saw her on a beach but with her face down in the sand. Another person told me that they dreamt about my son, saying that in their dream he came in at Hog Cay and said to tell me that he is right there. But which Hog Cay, because there are two? The majority of people in Long Island have given a lot of support, their hearts have gone out to me and I am very pleased.
#"Later down, I will have a memorial for them. I'll have a service. I trust God. If they find the bodies, I'll be happy. If they cannot find them, there's nothing more that they could do. I had six children, now four is alive. Two of them live here on the island, one is in Exuma and the other is in Grand Bahama," she said.
#"Andy," she said, "was a fisherman. He had only recently begun working at the Cape (Cape Santa Maria Resort) as a bartender. I recently purchased that boat for him. He would've been 22 on Sunday (last week) and has left two children, one of them being a seven month old and the other a two year old. Shakera had a l'il job by the number house (Island Luck)."
#In many of my conversations with family members and Long Islanders about this unfortunate incident, a recurring name has been that of local businessman and police reservist Omar Daley. By all accounts, Mr Daley mounted a daily patrol of the area where the boat capsized, diving for six hours one day in search of the bodies and spending money out of his own pocket to assist. I think that Omar's efforts, coupled with that of so many others, was quite noble.
#Unfortunately, the safety requirements had not been met in this heart-breaking story. As an observer and one who is from Long Island, I too have come to have a greater appreciation of the value of wearing life jackets because, although they may at times be hot and uncomfortable, they heighten one's life chances, particularly if unexpectedly ejected from a boat. As many boaters know, unless one is wearing a life jacket, their chances of survival are marginal.
#I heard the emotional shock and feelings of numbness and despair in the voices of both Ms Sally Adderley and her daughter Dianna. As one who lost a dear uncle to a sudden death two years ago, I can relate and I certainly know how such a sudden loss diminishes one's ability to cope with the feelings of bewilderment, anxiety, depression, self-reproach and an overwhelming feeling that the loss just doesn't make sense. The loss of someone we love to a sudden death leaves one with many questions, unable to fully comprehend what happened and feeling that there's suddenly a gaping hole within one's spirit. I truly understand. And today, I give my sympathies to the Adderley/Demeritte family and to the entire Long Island community, from where three of my hometown's young souls have departed.
#NEW TEACHERS AND SCHOOL OPENING
#So, school is opening for the new school year on Monday and, beyond the traffic jams and other first week jitters, I imagine that next week will be quite eventful.
#The transition from teaching practice to new teacher can be an exciting experience. As one who served in the classroom for a number of years, my advice to the Department of Education concerning young teachers just entering the profession would be to ensure that those being posted on Family Islands are notified of their postings in advance (should have been as early as June); to develop a teacher mentoring programme that should be offered during and after graduation from college; to ensure that every department has sufficient classrooms within which to teach; to better assist teachers with the provision of supplies as teachers are oftentimes using their salaries to purchase anything from projectors to photocopies; to ensure that students undergo mandatory counselling classes/sessions as many of them are consumed by anger or display poor conflict resolution skills and/or are experiencing adverse conditions at home; and, lastly, that teachers who are posted to schools in January (upon graduation in December) are paid on time as opposed to waiting for months for a pay cheque and struggling to survive and retain shelter.
#Relative to the wider Ministry of Education, I am pleased with some of the initiatives that the minister, Jerome Fitzgerald, has proposed. I will look at them in depth when I release the minister's grading column in another week or two.
#CUBAN ABUSE
#The alleged Cuban abuse at the Carmichael Road Detention Centre, and the damning report documenting the same, has disgraced the Bahamas. I have no doubt that heads must roll in this sordid affair. Any and all officers found guilty of abusing the detainees' human rights at the Detention Centre must be promptly fired. No stone must be left unturned in any ensuing investigation and, at all times, it must be transparent and justice must not only be done but also SEEN to be done. I will look at this further in the coming weeks.