VAT PSA 15 from King Of Hearts Media on Vimeo.
Bahamasair pilot "sick-out" has ended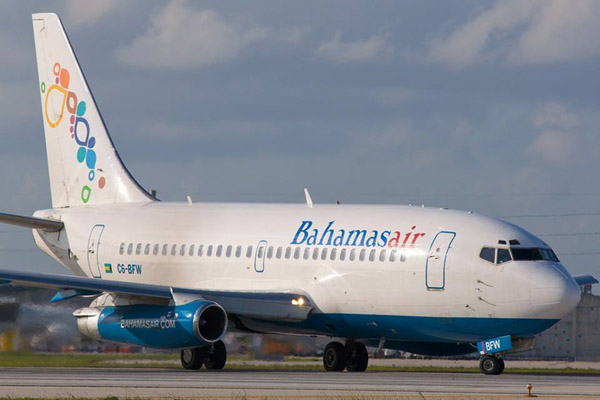 December 24, 2014
Bahamasair wishes to advise the public that the Pilot's "Sick Out" has ended and effective immediately Bahamasair has resumed normal operations.  It is anticipated that the backlog of passengers will be cleared in short order. Bahamasair will continue to execute its contingency plan to ensure that all passengers' bags will be in Nassau for the Christmas holiday.  Bahamasair extends sincerest apologies and deepest appreciation to the travelling public for their understanding and patience displayed during the recent unlawful industrial action taken by members of the Bahamas Airline Pilots Association (B-ALPA).  The company realizes the enormous discomfort the actions of a few may have created and sincerely hope that it has not caused any lasting harm to the holiday season.
Contrary to statements made, Management of Bahamasair wishes to advise the public that our standing contingency plan was mobilized.  This contingency plan is a standing operating procedure for Bahamasair and has at its core route coverage through local sub-service carriers and wet lease agreements with foreign carriers.  This is done to avoid service disruptions not just in the case of industrial actions but when there are other emergencies as well.
Unfortunately, when members of the Bahamas-Airline Pilots Association (BALPA) were made aware that our plan had been mobilized, they immediately contacted their union counterparts in the United States who in turn sympathized and stood in solidarity with the Bahamasair pilots and decided that they would not fly as a part of the wet lease agreement.  Subsequently, three (3) Florida based carriers who had reached agreement to provide multiple flights for Bahamasair from early yesterday morning withdrew from these agreements; which ultimately resulted in major passenger backlogs. In essence our contingency plan was sabotaged. Statements attributed to Captain Moxey that they returned to work as a result of Bahamasair not having a contingency plan, begs the question as to why they would have chosen the busiest season of the year to carry out an illegal industrial action, knowing full well that the end results would have resulted in thousands of passengers being displaced.
Management and the Board wishes to restate its grave disappointment that the Pilots took such action after the company and union had been engaged in what was, up to that point a constructive and substantive contract negotiation.  Notwithstanding our total surprise at B-ALPA's actions, Bahamasair reaffirms that whether in the case of emergency or industrial action of any kind we remained prepared to execute as necessary our contingency plan to ensure our ability to service our loyal passengers.
In view of the disruption and delays in service over the past few days, Management wishes the travelling public to know that any individual who was not able to travel as scheduled will be compensated and or re-accommodated without penalty.
Management and the Board once again, takes this opportunity to extend our sincere thanks to our front line staff who in the face of extreme pressure continued to give 100% as they serviced the needs of our passengers.
VAT PSA 14 from King Of Hearts Media on Vimeo.
PSA 18 from King Of Hearts Media on Vimeo.