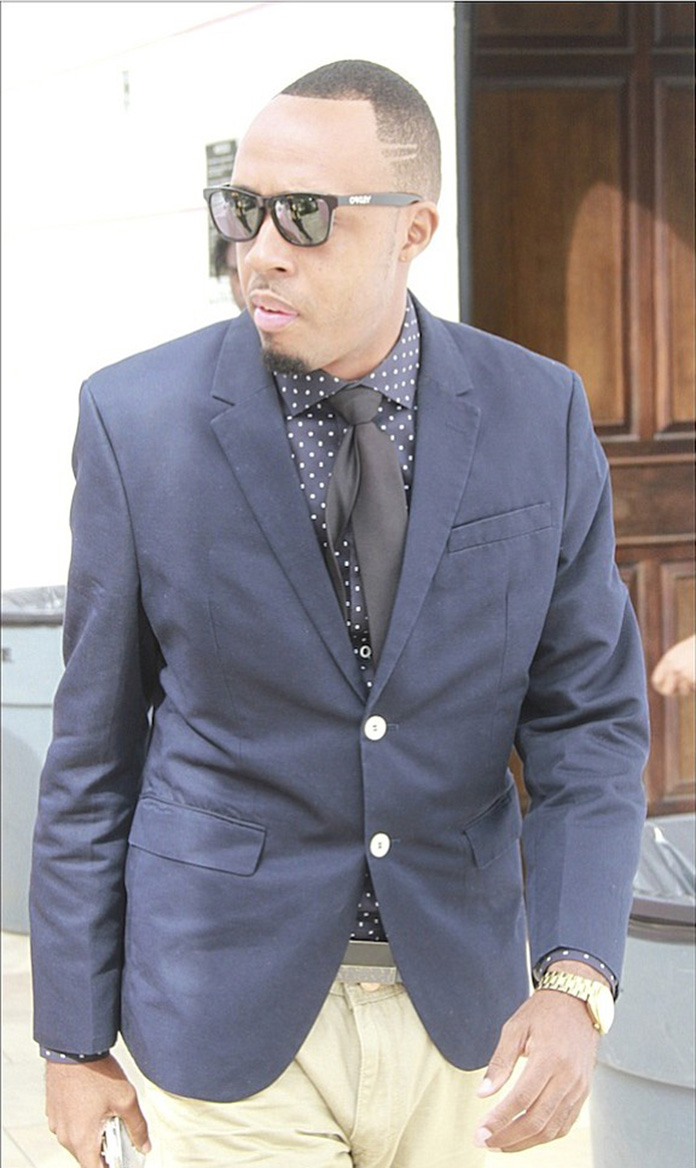 Nassau, Bahamas – Bahamas Press is learning tonight that police officer Edmund Lewis Jr. aka EJ will once again have to face a judge as the Attorney General's Office has appealed his sentence of 50 hours [just over one week's worth of work] of community service.
This week Bahamas Press broke the story on the ruling which we thought was a slap on the wrist and now the AG Office agrees.
The ex-police officer who was sacked from his career was found guilty of having in his possession a library of porn, which included him having sex with young gals.
In the one case of Child Pornography for which the ex-officer was charged, the young woman is said to have agreed with the officer to juice on live camera. She was 16 at the time. These young gals are dangerous! And while it is legal for a 16 year-old to consent to sex, it is illegal for them to be filmed.
BP believes that some of those involved were even younger than that when these incidents began, but we have no proof and that is just pure speculation. However the sentence of 50 hours of community service is a joke! Imagine that: an officer of the law… someone who is supposed to protect the school gals dem, and yet he cutting movie bastardizing their innocence? And look at the sentence! WHAT IN DA HELL IS DIS IN THE BAHAMAS!
And what shocks us most of all is this: NOT ONE PERSON IN THIS TOWN HAS MADE A COMMENT ON THE MATTER! Ya think they guilty of EJ crimes also? Anyway, when you see your local Minister of the gospel ask them for BP, "What is their response to this bastardization and buggery of children in this society!" And report to us their response!
Anyway BP is soon gonna put on our dangerous black legal attire and fix this mess!
Ahhh, well, we report yinner decide!