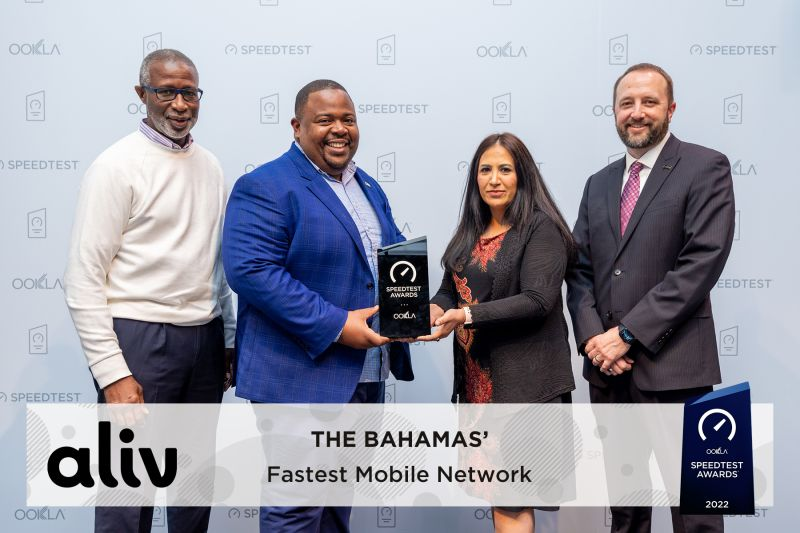 STATEMENT| We are honored to take the stage again at the Speedtest Awards as the winners for the Fastest Mobile Network in The Bahamas, Q3-Q4 2022.
When we first won this award in 2020, we were humbled to accept it as the newest mobile network in The Bahamas with a focus on revolutionizing the way Bahamians communicated.
Three years later, we see this award as a reinforcement of our commitment to maintaining that goal. We wouldn't be able to deliver the very best in mobile without the unwavering dedication from our ALIV team members and the motivation from our customers.
Thank you for continuing to believe in best!