House Speaker puts the big Bamboo on Minnis once again!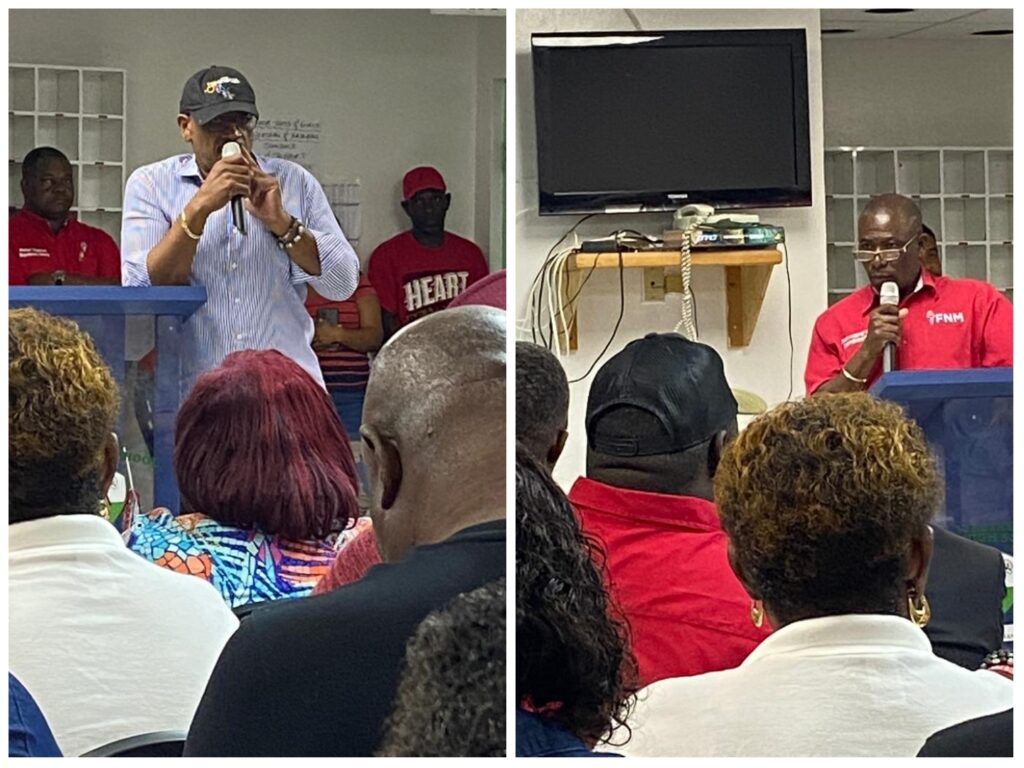 NASSAU| Reality is kicking in the Free National Movement as former Prime Minister Hubert Alexander Minnis – the disgraced former PM – has started rallying in Bamboo Town tonight.
Minnis brought out his "THIEFIN" former Ministers and this number one shantytown man to seek voters to topple Michael Pintard in the leadership of the FNM!
BP warned political spectators more than a year ago that Hubert Minnis will lead the FNM in 2023, and already he has engaged his advisory team out of Texas on narrative to trick Bahamians! FNMs and COI members called our reports "FAKE NEWS"! And so tonight we stepped up our drone programme and set a fly deep inside Minnis meeting tonight in Bamboo Town.
Despite the directive by Pintard and Sands warning branches not to engage the former leader, Minnis gathered a packed house tonight; persuaded the association that the man who locked the country down in 2020 and 2021 is the best man to lead the FNM. WHAT A LIE!
Minnis was begging, pleading, asking for forgiveness ( if he was saved he would open a communion cup) as he told lie after lie about the state of the country. 
Former disgraced Health Minister Renward Wells aka MR BRIBES, who looked like he was just of some grill, was there also pleading for Minnis saying that the party needed a strong and tested leader.
Pintard was nowhere to be found. Sands is where ya put me. And if you ask us it goes downhill from here and Minnis intends to travel the country on a "begging tour".
Bahamas Press warned FNMs that this day was coming and when it comes it ga be like the devil appeared on the earth. WHO LISTENED?!
Minnis already has Parliamentary support to remove Pintard. He has the support at the branch associations level, but he does not have the support of the FNM Council which plans to block any nomination request by the former PM.
But while the former PM Minnis spoke to just 20 FNMs a sea of GOLD gathered to hear sitting MP and House Speaker Patricia Deveaux in a nearby room. She hosted a large group of 100 people. They could not help but see and hear Minnis begging FNMs for support. WHAT A SCENE!
All we say is this … it ain't long nah!
We report yinner decide!