Another contractor hired by Minnis took off with $6.4 million in public money Parliament told!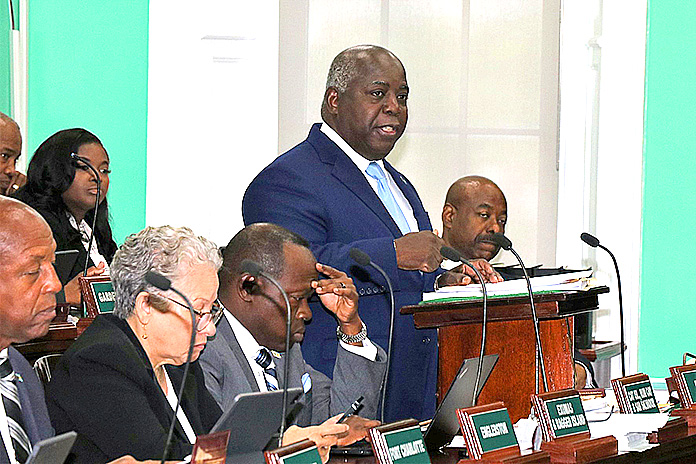 NASSAU| AN NGO choose to go on a Spending-Spree with the FOOD PROGRAMME MONEY Prime Minnis Philip Davis confirmed to Parliament today as debate on the Mid-Year Budget 2022/23 kicked off in Parliament.
The Prime Minister said The Principal of the NGO recently returned to the government one month ago with $100,000 in cash. 
"He (the NGO) also returned two high-end trucks, a speedboat, and a barge." All bought on the FREE FOOD PROGRAMME MONEY the Prime Minister said.
In another development, the Prime Minister shared how The Minnis Government contracted a company as the sole collector of Immigration Fees. This was contrary to the practices of the Government.
The Prime Minister said the fees had to be paid in cash, and the company was not licensed to trade in such financial services. The said company, according to the PM, then failed to turn over the funds collected to the Government held in its care.
PM Davis confirmed the company collected some $6.4 million in public money. The company responded to the government stating that the funds were being held to "Expand their business." Mr Davis added, "This is a wholly inappropriate act!"
The Prime Minister also confirmed to Parliament that the same company was used to transfer some $12 million in small loan grants by the Minnis Government and has failed to report records of the same. 
A report is being compiled on such spending and recklessness by the former Minnis-led government.
We report yinner decide!