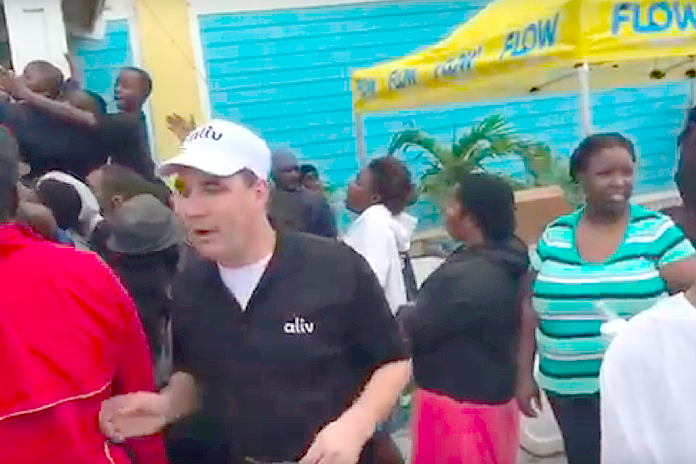 Nassau, Bahamas – If you ask the people from Bimini to Abaco, Moore's Island, Eleuthera, Exuma, Andros where is Aliv [the second mobile provider], they would ask you what ya talking 'bout?
Now watch dis: Aliv, who says, through its expat operators in the dailies, that the company is in "a phenomenal position" financially, cannot say to URCA what has happened to its Phase 1b milestone. Now in that rollout plan, Aliv was to meet a compliance date to have its services up and running in those Family Island communities by January 1, 2017. Y'all remember dat? Well, someone accepted the excuse that, due to Hurricane Matthew, this was not possible and therefore the compliance date was pushed back and extended to February 14th, 2017.
Now, since URCA supposed to be the regulator to make sure Aliv dem live up to its obligations, we at BP ga make sure URCA dem do what dey supposed to do.
URCA has gone missing-in-action on all this and has yet to tell the press whether or not Aliv has fulfilled its requirements as outlined in its Performance Bond Agreement as set out by the Cellular Liberalization Task Force.
And then there is the question as to who is really monitoring and checking the regular services presently being delivered by Aliv on Grand Bahama. Our teams down in Freeport constantly report on the disruptions and network failures with the Aliv phones and yet URCA appears deaf to these incidents.
It is no wonder why Aliv needs now $50 million to stay afloat. And, from these reports, it is very clear why investors refuse to bite.
By the way, does anyone know if HoldingCo has yet found anyone to buy the Government holdings in Aliv? Dat crew looking for $70 million and not a soul has stepped forward.
We report yinner decide!