people to wear BLACK, but underneath, dey gat on dey RED G-STRING! March funded by Louis Bacon Save the Bays was always a political event!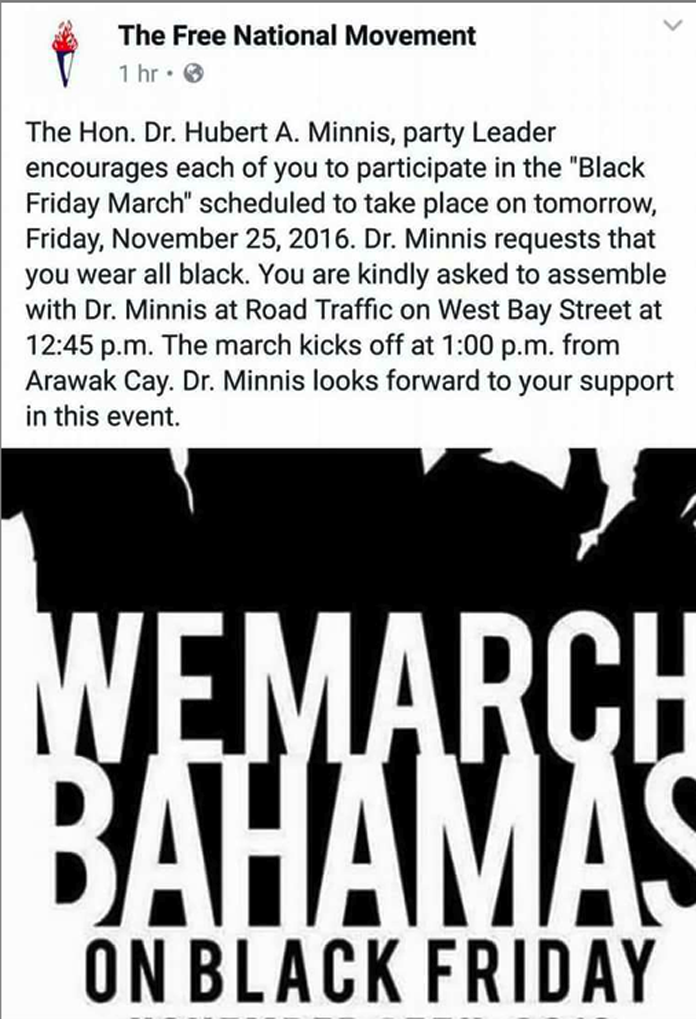 Nassau, Bahamas – All FNMs are asked to join John Bostwick "Mr Bullets" Black Friday March into the downtown area today.
Bahamas Press has long maintained that Louis Bacon's Save The Bays group was funding the organizers of the march! They are also funding the Free National Movement.
We know that once Mr. Bullets, Sam Duncombe and Rev. C. B. Moss were announced to be participating, we bet those directors of Save the Bays swore to continue their destabilization program started by Save the Bays. You should remember how John Bostwick was the mediator in the room when Toggie and Bobo first met with former FNM Chairman Michael Pintard. That tapped meeting then led to the developments of a Murder-for-hire-Plot…all hatched by Save Da Bays! Bahamians do forget!
We are also learning that a small group inside the Ministry of Tourism shall join the protest to on Bay Street. What is this?! And what are they really marching for??? – DEY GAT JOBS!? Anyway….
Yesterday, the FNM Party issued a notice on social media advising all of its members, officers, candidates and MPs to be on Bay Street for the organized event. We shall see if the DNA or PLP will follow along with the FNM! After all they too have suspects against the state hired and on the payroll of SAVE DA BAYS!
Organizers told the people to wear BLACK, but underneath, dey gat on dey 'dutty' RED G-STRING! Ahhh boy!
The American Embassy has warned all of its citizens to avoid downtown area and cruise ship passengers are asked to stay on the ship. And now workers on Bay could be sent home with pay cuts thanks to the march organizers!
Americans think the Black Tshits replicate the Black Lives Matter rallies in the US that have turned bloody and violent.
Meanwhile we hope the police would check the bag of a particular participants when the events begin!
We report yinner decide!