Officers removed from their stations…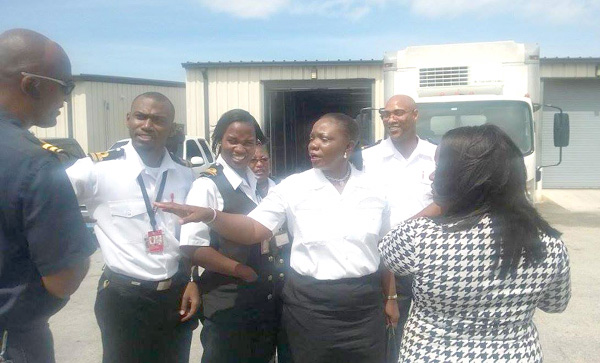 Nassau, Bahamas — Bahamas Press is right now outside Odyssey where we can tell you Custom Officers have been forcibly removed from their stations.
We understand the tensions between the government and officers have escalated.
As it now stands, the government of the Bahamas, acting through the executive of Bahamas Customs, has forcefully removed staff who have failed to adhere to their assigned schedules from the sub-station of Odyssey.
We understand Coderro Edgecombe, union leader, along with executives have arrived at the scene.
BP can tell you that, out of 1,000 Union Members, just over 100 agreed for a strike action.