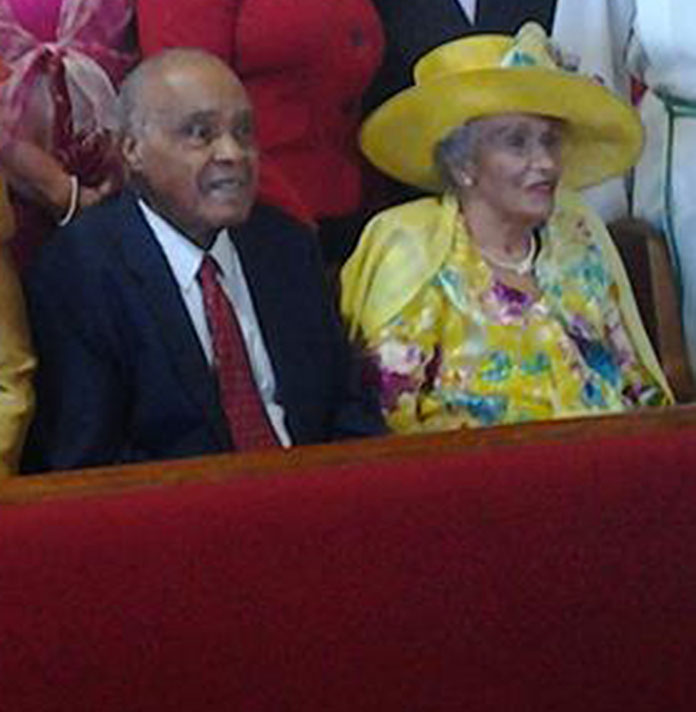 The Editor
Dear Sir/Madam
Laurie Lady Miller was an amazing woman in her own right. Like so many women of her era, she always put her husband and family first and downplayed their own accomplishments. Significantly, their husbands' and children's accomplishments were augmented by the wisdom of these ladies.
Lady Miller's Mother, Margaret Gibbs, was herself a formidable Leader, Churchwoman and Family woman. She had a vision for people of color to take their rightful places in The Bahamas and she ardently supported that struggle. Her successes were assured because of her faith, discipline, commitment, generosity and work ethic. These are the attributes that Lady Miller daily exemplified.
She supported her husband in a career change – from Deputy Commissioner of Police – to move to Freeport. When she and Sir Albert moved to Grand Bahama, Freeport was considered a frontier town. There was tremendous upheaval at that time in Freeport. Imagine the faith and commitment of a wife who was courageous enough to accept the risk of a career change while her husband held such a senior position! What some people saw as upheaval and uncertainty they saw as opportunity to contribute to the development of Freeport for the benefit of Bahamians yet unborn.
From the Freeport platform, while putting her husband and children first, Lady Miller became a leading hostess, businesswoman and philanthropist. Wisely, she catered to the needs of ladies who needed to find time for themselves and to keep beauty, graciousness and elegance in their lives. She was a trailblazer as a woman in the business arena. Her business style and acumen is a case study for success.
Family and friends were as graciously welcomed at her home as, in Nassau, she saw her Mother welcome family and friends. She loved having family around her. Her children Debbie, Tony and Russell are outstanding in their chosen fields. Lady Miller's grands and great grands are following the extraordinary examples of Sir Albert and Lady Miller. Their progeny and all of their friends can attest that Lady Miller was a Mother and counsellor to all of us – including giving guidance on prospective spouses.
Many people have been quietly blessed by her generosity. She was a pillar at Christ the King Anglican Church – which she loved as she saw her Mother love and dedicate herself to St Mary the Virgin.
Lady Miller approached her health challenges in the same way as other challenges – with faith, discipline, perseverance, grace and dignity.
She was a trailblazer who lived a long and fulfilling life during which she, as well as being a trailblazer, was a blessing to scores of people.
My family, including my Mother, Zoe Lady Maynard, join me in supporting in prayer Debbie, Tony, Russell and the extended family, while celebrating the life of Laurie Lady Miller – a Proverbs 31 woman.
May she Rest In Peace.
Allyson Maynard-Gibson