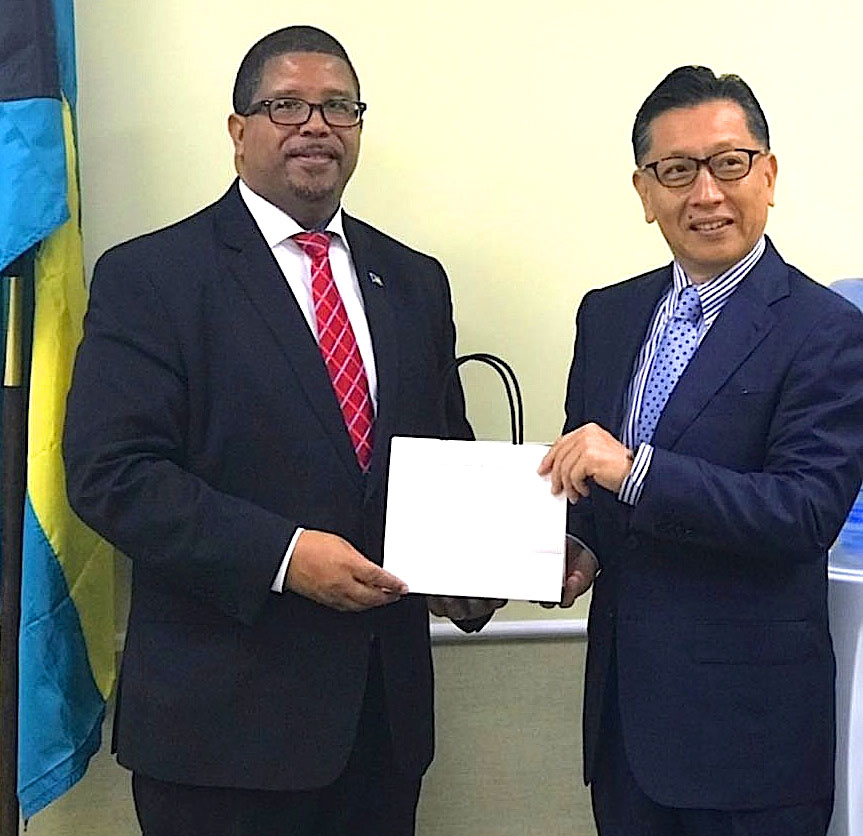 NASSAU, The Bahamas — H.E. Hiromasa Yamazaki, Ambassador Extraordinary and Plenipotentiary, Embassy of Japan, Kingston, Jamaica, on Friday morning, March 16, 2018 paid a courtesy call on Deputy Prime Minister and Minister of Finance, the Hon. K. Peter Turnquest at the Ministry.
Discussions centered around Japan's participation in a number of global forums and partnerships in the region. The Bahamas expressed its interest in collaboration with Japan in establishing technology and innovation centers in The Bahamas and support in financial services.
DPM Turnquest expressed thanks on behalf of the Government of The Bahamas for the kind financial assistance via a special grant to the Bahamas National Trust from The Japan Special Fund Poverty Reduction Program, which was organized with the assistance of the IDB. The Bahamas National Trust will utilize this grant to study conch conservation and fishing practices in East and West Grand Bahama and alternative income models to achieve greater protection of this important fisheries resource.