Nassau, Bahamas — It is a frightening thought ponder; one calling the emergency lines for an ambulance to respond to a trauma scene and no one shows up. This could've been the case this weekend had the minister not resolved matters at the ambulance department at the PHM.
This weekend a potential problem gripping the country may have been averted this morning as news coming into Bahamas Press confirmed an all out weekend strike by ambulance services at the Princess Margaret Hospital was pending.
Ambulance drivers told BP they have had enough with this government and their silence over unresolved matters in the government department. BP has learned since 2003 outstanding overtime pay to members of the department had fallen on deaf ears and remained unsettled.
We are told a deal struck in 2007 just before the general election to have all overtime pay paid to the ambulance service workers was made, however, nothing was done following a change in government.
BP has also learned there has been no promotions in that department since 2007.
And making matters worse, EMS service staff told us their director in the department, is dangerously unprofessional. "Our director is the worse we have seen to this department. She continues to hire persons who we know are unskilled and have no training in the department. Could you imagine while they are pushing us out and failing to pay us our due, workers who only know how to eat McDonalds and chuck on KFC chicken bone are being placed on the front lines of an emergency? There are people sent to an emergency with no skills whatsoever. They possess no knowledge in dealing with trauma and first aid matters< /span> and these are persons hired by our director," one source in the department told BP.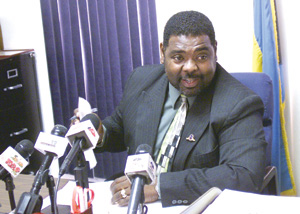 Workers are calling for an immediate meeting with the minister and the director of labour Mr. Harcourt Brown.
"We have no faith in John Pinder [President of the Public Service Union] as he has become paralyzed and deaf to our concerns with the government. He's a sellout and is still looking for the imaginary parliamentary seat. We also want the minister to know that as long as the current director is in-charge of EMS services at the PMH there will be a rocky road for him to travel on with the department," a worker in the department told BP.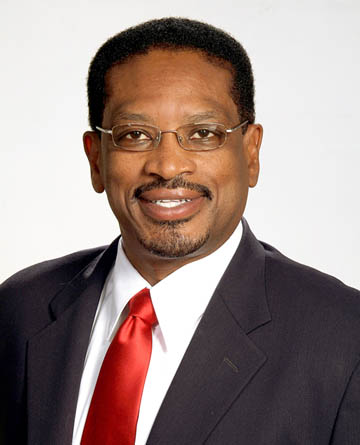 When contacted on the matter Minister of Health Dr. Hubert Minnis said, "At no time was there a threat to the services of EMS in the country. We have a strong desire to deal with all outstanding matters and had staff taken such measures, we would've had Doctor's Hospital personal on standby."
The minister also revealed that the matter of a possible strike was averted stating that at no time was a threat made to EMS services in the country.
Bahamas Press will watch this developing story.
Last year nurses throughout the government service staged a sickout for days following fallout in talks with the Ingraham government over insurance coverage and salary increases. In a surprise move Ingraham threatened to jail nurses for their strike action as he took the matter to court.
The government has promised to deliver insurance to nurses in April this year.