Acting Prime Minister, acting upon instruction from Christie, AXED Rollins today!!!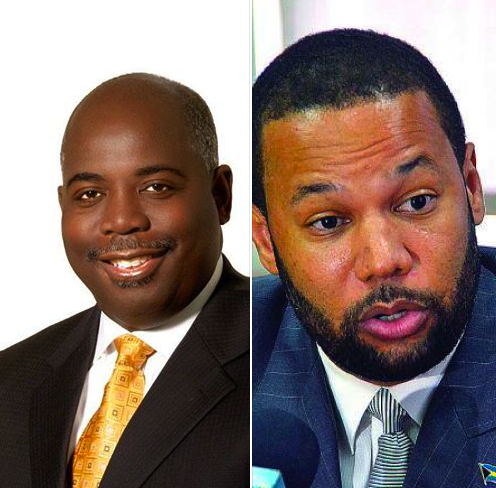 When ya can't hear ya feel!
Nassau, Bahamas — After two warnings by Prime Minister Rt. Hon. Prime Minister Perry Christie, telling Andre Rollins on his feet in Parliament that there will be consequences for his actions and personal attacks, today Acting Prime Minister Hon. Philip Brave Davis fired Rollins from his position as chairman of the Gaming Board.
Mr. Davis, with instructions from the Nation's Chief, who is still on business out of the country, axed Rollins in a letter issued to him this afternoon.
Clear instructions were penned in the letter, ordering the MP for Fort Charlotte to vacate his office and advising that he has been relieved of all of his duties at the board.
Rollins in the House continued his bold attack on the nation's chief. The Acting Prime Minister rose to his feet and warned Rollins that he had crossed the line and that he should meet him in the morning.
Mr. Davis never saw Rollins as he failed to show. Mr. Davis then axed Rollins today.
We hope Rollins who cannot follow and submit to authority should do the second honorable thing and remove himself from the PLP before he is axed a second time from the tree. Rollins acted like a man who forgot to take his medication this week and last week in Parliament, getting personal with the Member for South and Central Eleuthera Damian Gomez and then with the mayor of Marathon and Minister of Education Jerome Fitzgerald.
Sources connected to the DNA tell BP, "Perhaps, we can make Rollins our new leader!"
BP says, "Good riddance…"
We report yinner decide!
STATEMENT >>> Gaming Board Chairmanship
Bahamas Information Services
The public is advised that today Dr. Andre Rollins was relieved of his duties as chairman of the Gaming Board with immediate effect.
The government thanks him for his service and wishes him well in his future endeavours.
-END