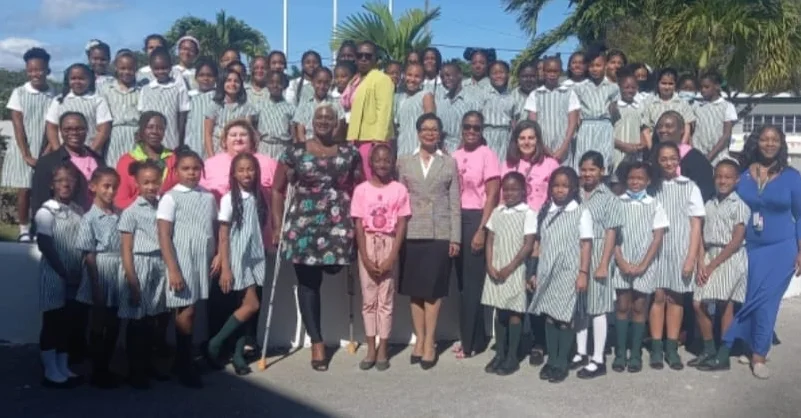 NASSAU| It was another amazing morning at Queen's College as First Lady Ann Marie Davis joined young girls to deliver the keynote address at P.OS.H. (Positive, Optimistic, Strong, Healthy) girls symposium. 
Founder and Organizer is Queen's College Primary School Student of the Year 2023, Nyla Symonette.
Symonette, an exceptional student, is already a leader! The entire primary school of QC supported Nyla and attended. 
Other speakers were Erin Brown, Teja Munnings, Ashawante Russell and Nurse A. Fernander. 
Mrs. Davis encouraged the young girls to turn negative thoughts into positive thoughts, avoid depression, stay healthy, protect their minds and bodies and to always invoke the POWER of positive thinking in their daily lives. 
The event was so successful that administrators at QC intend to make it an annual event. Great job, Nyla Symonette!