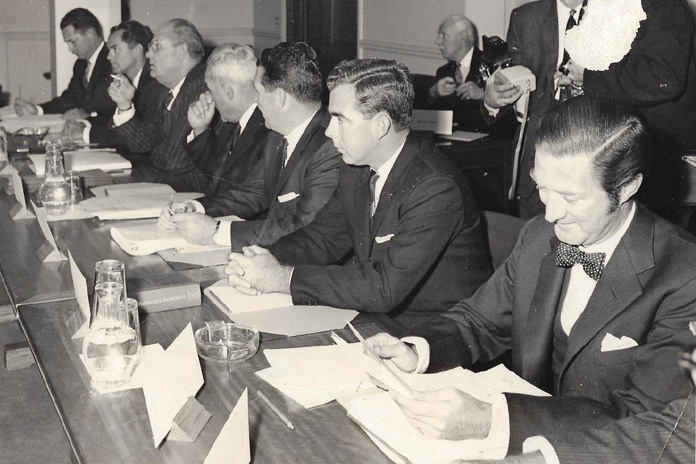 By Jerry Roker
for Bahamas Press
Tuesday, March 1, 2016 will mark the 58th anniversary of the formation of the UBP.
Some say that perhaps it is one of those days that should live in infamy. I do not go that far. This is a little known fact, that on 1st March 1958, the white oligarchy that had ruled The Bahamas for a century or more joined themselves into a political party called the United Bahamian Party (UBP). It was the second political party in the history of the country, third if you count the extra-parliamentary party of the late Sir Etienne Dupuch known as the Bahamas Democratic League.
The UBP became known as the Bay Street Boys and ruled the country in that guise until their defeat by the nation's first political party the PLP on 10th January 1967. The UBP became defunct and dissolved shortly before the General Election of 1972 when the UBP amalgamated with Cecil Wallace Whitfield's breakaway Free PLP and formed the Free National Movement.
Based on recent political ramblings, "The Boys" are back seeking to influence who will lead the FNM on the way forward, and by extension, protect their economic interest.