Why are so many foreigners committing crimes in the Bahamas?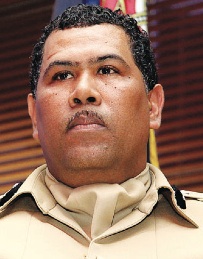 Nassau, Bahamas — Residents are now wondering how much of the crime committed in the Bahamas are being done by Bahamians as day after day when it isn't a Haitian or  Jamaican national caught with guns or drugs, it is someone foreigner carting drugs deep in their underwear.
Just last week police at LPIA arrested five Dominicans carrying drugs hidden deep inside their body cavity.
And now again this weekend, officers of the Airport Police Station arrested two (2) Colombians after they were found in possession of five (5) pounds of suspected liquid cocaine on their person.
The men, ages 31 and 24 years were arrested in the Bahamas Customs Hall of LPIA shortly before 4:00 pm on Sunday after disembarking a commercial airline, inbound from Panama.
The suspected cocaine has an estimated street value of thirty-two thousand ($32,000.00) dollars.
A few days ago Bahamian police arrested some 4 Haitian men who trafficked almost $800,000 worth of drugs on a vessel in the Southern Bahamas. Another Haitian vessel was intercepted just days before that with another large find.
In another incident two Jamaican females hid drugs under their high weave and was caught when they went through screening machines at LPIA…
When does a Bahamian have the time to get arrested if all these crimes are happening by foreigners?
BP says again in our unending plea to the United States Government – WE NEED TWO BLACK HAWK helicopters to fight crime in the Bahamas. The cars and the boats will not do – we need some air-power! PLEASEEEEEEE!!!
We report yinner decide…