FNM General Clarence Young BUSTED BY POLICE in South Andros…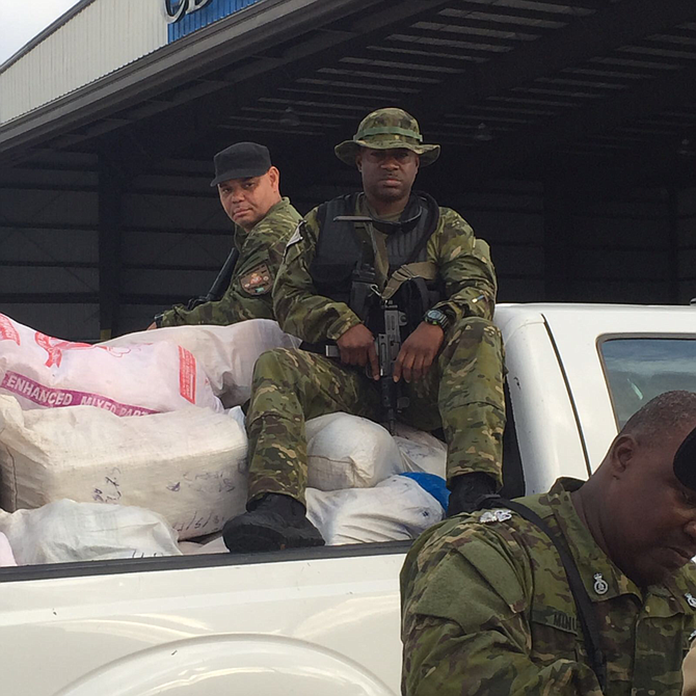 South Andros – Bahamas is confirming that police in South Andros seized drugs with an estimated street value of $1.6 million early on Thursday morning and arrested two Bahamians. The marijuana – which weighed 1,602 pounds – and the male suspects were later flown to New Providence.
We can tell you that, according to reports, officers assigned to Kemps Bay Police Station acting on intelligence made the seizure and arrests after going to a bushy area in Mars Bay around 6am.
BP has identified that suspect now in custody to be Clarence Young.
The large quantity of marijuana was found in 44 nylon sacks, a suitcase containing a number of small packages and 19 individual packages of various sizes. Learn about weed measurements on Weed News.
A team from the Drug Enforcement Unit then travelled to Andros and returned to New Providence with the contraband and suspects at 5.30pm.
Police statement described the South Andros officers as "courageous" and said that they had struck a "big blow in the operations of drug traffickers in the Bahamas".
Now here is another report the WUTLESS MEDIA of the Bahamas will not tell yinner about.
We report yinner decide!
——–
READ MORE at www.bahamaspress.com
INSTAGRAM @ Bahamaspress
Twitter at Bahamaspress
facebook at www.facebook.com/BPresslive/
or join our whatsapp groups blasts at 4332667
BREAKING EMAIL: bahamaspress@gmail.com