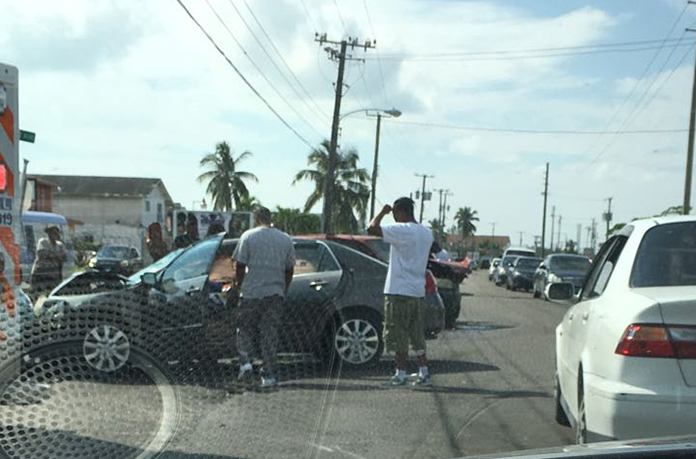 Nassau – Bahamas Press is showing here on Carmichael Road just near Checkers another head-on accident this morning. One of the drivers had to be taken to hospital via ambulance. The roads are busy.
With all the stresses of traffic as the holiday makes its fast approach, we call on residents to exercise patience and care while behind the wheel. Put away all distractions, follow the rules of the road and be courteous. Give way and be hospitible. Put down the laptops, the cellphones – and in BP case da burger – and drive to arrive alive this holiday season.
Buckle up and most of all PRAY before starting da engine!
BE SAFE Bahamas!