"POSSESSION OF DANGEROUS DRUGS WITH INTENT TO SUPPLY, CONSPIRACY TO POSSESS DANGEROUS DRUGS WITH INTENT TO SUPPLY – GRAND BAHAMA"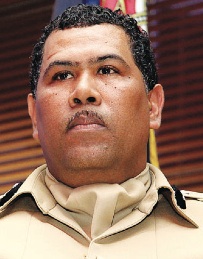 Freeport, GB — Police in Grand Bahama seized over three million dollars in Dangerous Drugs and arrested two male suspects.
Reports are that on Sunday 12th January 2014, sometime around 11:20am, Officers of the Drug Enforcement Unit and other law enforcement partners acting on information and armed with a search warrant, went to a residence on Bayshore and Midshipmen Road. A search warrant was executed on the residence and a 2006 Isuzu pickup truck where a black duffle bag and three boxes were discovered and searched and found to contain (102) kilos of tapped packages of suspected cocaine.
Two Bahamian males were arrested and taken into custody: a 49 year old of Bayshore and Midshipmen Road and a 36 year old of Fiddlers Green.
Further investigation by the officers led to the residence of the male suspect of Fiddlers Green where, armed with a search warrant officers discovered (4) large ice coolers containing a total of (56) tapped packages of suspected mariju Officers also seized $6,248.00 in Bahamian and American currency.
The suspected cocaine estimated weight is (247) lbs. The estimated street value is $2.8 million dollars.
The suspected marijuana estimated weight is (308) lbs. The estimated street value is $308,000.000 [Three Hundred and eight thousand dollars.]
Police are continuing investigations into this matter.