BREAKING BP REPORT >>> Man was burnt beyond recognition, but someone knows something…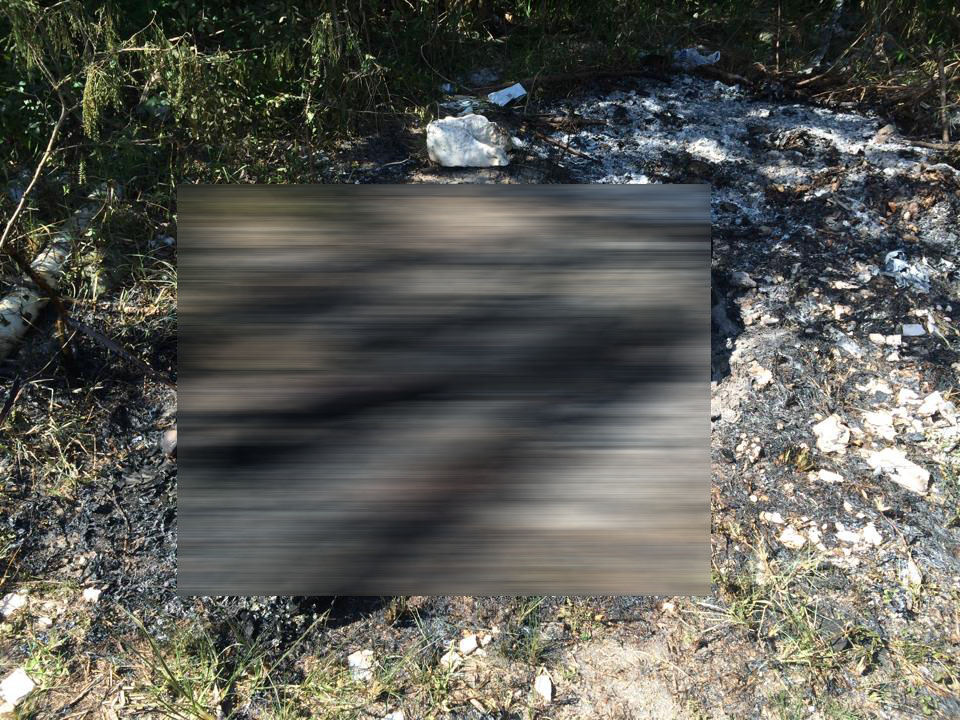 Somebody son left on the ground and burnt beyond recognition – Victim wore long sleeve shirt and pants…If BP was investigating the first thing we would be looking for is cellphone records upon identification…

Nassau, Bahamas — It's morning, well, afternoon now that this report is being released, and Bahamas Press is in the back of Cowpen Road where we have another homicide investigation on our hands.
This latest discovery took place just in the back of the Refuge Tabernacle Church sometime just before 10am.
The scene was not good. The victim's body was extensively burnt beyond recognition; laying face down.
Detectives believe the male was killed before being burnt.
The body was fully clad as evidence showed and signs were left of a long sleeve shirt and pants, which melted along the body. From supporting data, gas or kerosene must have been used in the blaze.
The scene is indeed disturbing and records the 8th homicide victim to have been killed in 9 days and the second just hours apart.
This is not good. Stone Cold Killers, like Rwandan Style Gangsters, are in our midst and some, many, we believe, are prepared to move onto their next victim without being stopped.
Police are working hard, we must add however, to curb this violence, but they need your eyes and ears to help. Someone knows something. Someone saw something. Help us all stop this crime.
The world is getting cold and the once peaceful tranquil Bahamas is rapidly changing before our eyes.
BP is reporting….
We report yinner decide!