DISCOVERY AND SEIZURE OF MARIJUANA FIELD, THREE BAHAMIAN MALES ARRESTED IN ABACO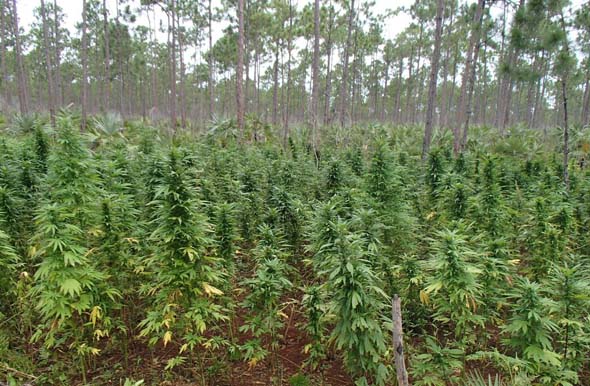 Abaco – Police in Abaco discovered a large marijuana field on Monday 22nd January 2018.
Reports are that shortly after 1:00pm, officers acting on information went to an area off S.C
Bootle Highway in Marsh Harbour, Abaco, where they discovered a marijuana field with
approximately 3,103 plants. The plants range between three inches to four feet in height.
This discovery has street value of 1.5 million dollars. Three Bahamian males were arrested, taken into police custody and are assisting police with further investigation into this matter.