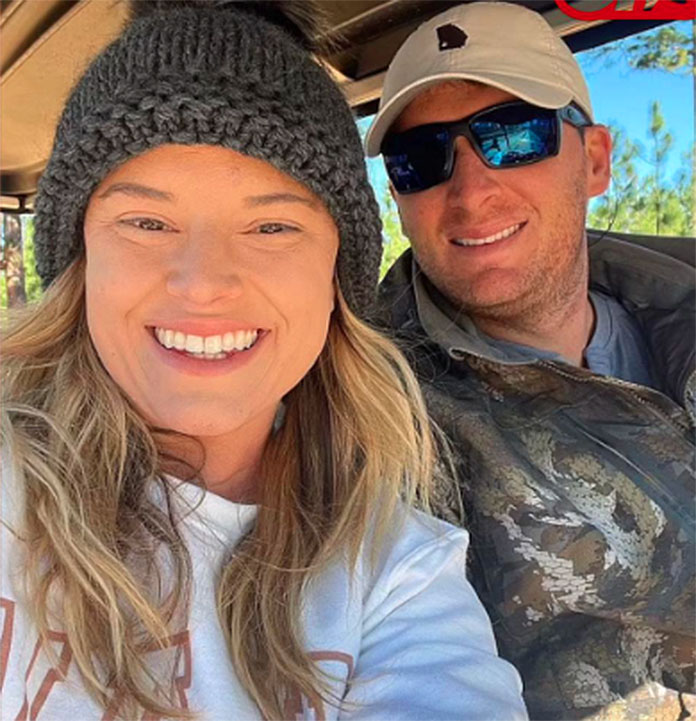 NASSAU| Lindsay Shiver, the wife of a former college football star, has been arrested in The Bahamas for allegedly conspiring with her Bahamian lover and another man to murder her estranged husband, Robert Shiver police confirm.
Lindsay, along with her lover Terrance Bethel and alleged hitman Farron Newbold, was apprehended after local police discovered WhatsApp messages discussing the plot while investigating a break-in at a bar. The trio was flown to Nassau, the capital of The Bahamas, and appeared in court on Friday.
According to a source close to the investigation, Lindsay began an affair with Bethel in the Shiver family's home in The Bahamas. When Robert discovered the relationship and filed for divorce, Lindsay allegedly planned to murder him with Bethel's help and enlisted Newbold as the hitman.
The police report stated that the trio agreed to murder Shiver on July 16, 2023, in Abaco. The plan was uncovered after the police found WhatsApp messages detailing the plot on the suspect's phone, which was discovered during the investigation of the bar break-in. Lindsay, Bethel, and Newbold were subsequently arrested and jailed in Nassau.
During their court appearance, Lindsay, Bethel, and Newbold were not required to enter a plea and are being held in jail until their next court date on October 5. Lindsay and Robert met at Auburn University in 2007 and have three sons together. "So thankful for that fitness class 13 years ago that brought us together and all of the love, laughter, and life we have created ever since! I love you, babe. Cheers to many more," she wrote in a 2020 post alongside a collection of photos, including from their wedding day.
The case has shocked the community and continues to unfold as the investigation progresses.
The trio is to return to court on October 8th, 2023.
We report yinner decide!