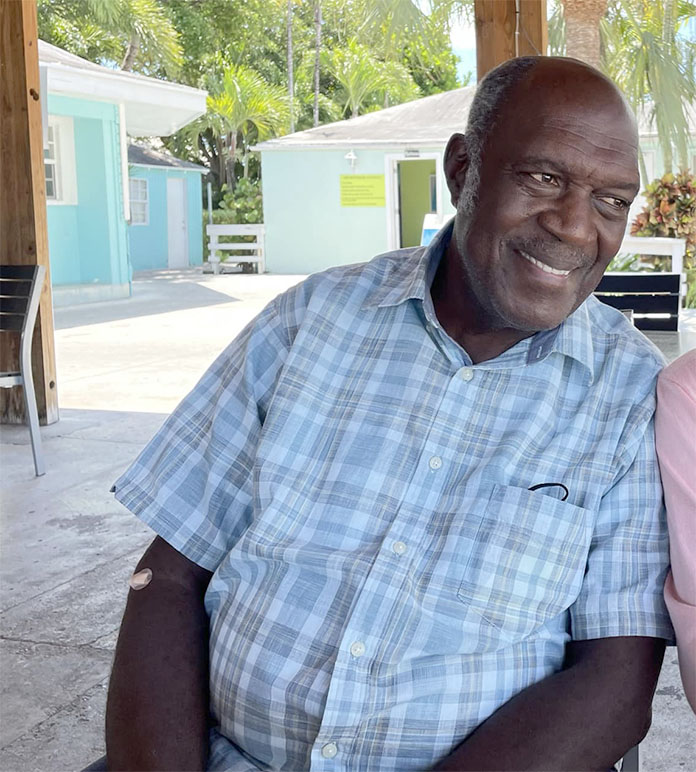 STATEMENT| With profound sadness, we mourn the loss of one of Cat Island's greatest sons, Mr. Eris Moncur; as a fellow Cat Islander, his loss feels deeply personal to me. Mr. Moncur was not just an accomplished educator and tireless advocate for our island; he was also a dear friend. On behalf of my wife, Ann Davis and me, I want to extend my heartfelt condolences to his family and all who knew and loved him.
Eris and I share a common thread in our hearts; we were both raised on Cat Island. It's the place that shaped us, instilled in us a deep love for our people, and drove our commitment to public service. This shared bond gives me a unique perspective on Eris's immense impact on our community and country.
His life was devoted to education, and his legacy in this field is unparalleled. From his early days as a teacher to his role as principal, district superintendent, and later as a college lecturer, Eris's passion for education shone brightly. He believed in the transformative power of knowledge and worked tirelessly to instil this in the hearts and minds of countless young Bahamians.
Eris's passion for our island was ever-present. He fought relentlessly for Cat Island, ensuring our community received the needed attention and resources. He was a rock for many of us, a dependable and constant presence whose absence will be profoundly felt.
But Eris's contributions extend beyond education and advocacy. He was also a gifted author and respected historian. His writings, rich with the culture and history of The Bahamas, will continue to enlighten and inspire future generations. In addition, Eris was one of the founding members of the Teachers Cooperative Credit Union. His work establishing this important institution further solidified his dedication to the welfare and prosperity of his fellow Bahamians.
In 2019, we paid tribute to Eris by renaming the Media Center in Knowles to the Eris Moncur Resource Center and Library. This token of appreciation, while small compared to the magnitude of his contributions, is a testament to his lasting impact on Cat Island and The Bahamas.
However, Eris's true legacy is far more significant than any physical monument or written work. His enduring legacy is etched in the hearts and minds of the people whose lives he touched – the student who discovered a passion for learning under his guidance, the community member who benefited from his advocacy, and every Cat Islander who looked to him as a leader and a source of inspiration.
Today, we mourn a giant among men, a great Bahamian, and a proud son of Cat Island. My thoughts and prayers are with his family and all who mourn his passing. But even as we grieve, we also remember and celebrate the life of a truly extraordinary individual. Eris Moncur has left an indelible mark on our community and our country; his spirit will continue to inspire us.
May his soul rest in peace.