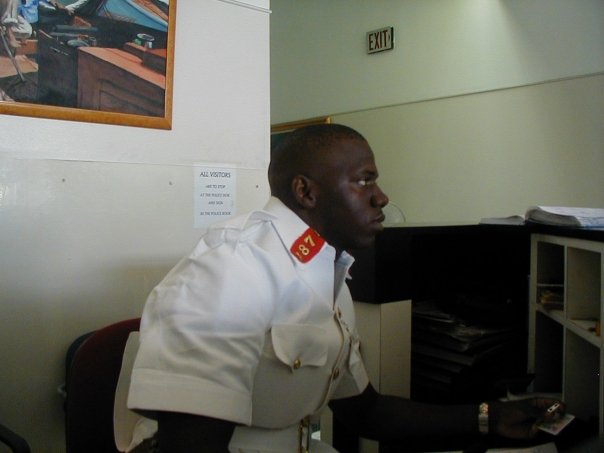 After laying down the rules and laws on Bahamas Press, here's what on officer of the Royal Bahamas Police Force had to say back to BP:
"Edrico Çóŵßōŷ Hanchell commented on your status.

Edrico wrote:

"Hey yall this is good news! Ain't it?? Ain't this what we fucking Bahamians want??? Keep playing politics…this shit coming to your door step next!!!"
Readers should note Edrico Hanchell is officer #187, is at last report was stationed at the Sir Cecil Wallace Whitfield Complex on Cable Beach. He is supposed to be protecting the Prime Minister of the Bahamas. Monitoring who enters and leaves the Offices of the PM.
BP again says, we do not take threats lightly and to prove it we post Hanchell's message just in case any one of our agents, writers, editors or sources are hurt as a result. This is how serious we take threats sent to us.
We cannot have such infidels guarding the desk of the PM.