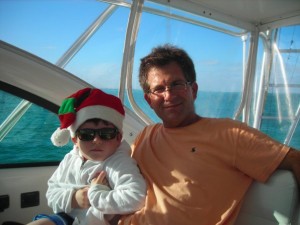 South Abaco, Bahamas — Generals from both North and South Abaco are slowly weeding themselves away from the FNM, and today one of the FNMs biggest four star generals on the island, Roscoe Thompson III, has tendered his resignation from the Party and will now run as an Independent candidate for the South Abaco in the 2011 General Elections.
Bahamas Press can confirm Thompson like thousands around the country finds himself estranged from the workings of the Ingraham government, and is concerned with the Minister's [Hubert Ingraham who represents Abaconians] wicked treatment of family island local authorities.
Bahamas Press can confirm Thompson hails from the backbone of the FNM organization, with his family ties rooted deep in the UBP.
The news of Thompson's resignation comes following resignations of the FNM Women's Association leadership on Grand Bahama. The women tendered their resignations to Party Chairman, Carl Bethel, earlier this year.
"Under Carl Bethel 2010 has perhaps been the "wassest" year for our organization. The resignations, the defeat is the Elizabeth by-election, the global crisis, the lost of jobs, the mounting deficits, the huge contracts on borrowed money given to the Chinese, Canadians and Argentinians, the illegal dredging and now the sale of profitable BTC to more foreigners is just what the doctor ordered for our 'cut-hip' at the polls. Things for us and the country are worst than they were in 2007 and that is a problem for us come the next general elections," an FNM insider said.
Thompson is the grand nephew of a former representative of Abaco, and grandson of Roscoe Thompson the former owner of Thompson's Department Store, which was located on Bay Street and in Palmdale.
He is from a prominent UBP family that includes the now deceased Captain Leonard Thompson, Land Developer Chester Thompson and Sir Durward Knowles.
WE NEED CHANGE!