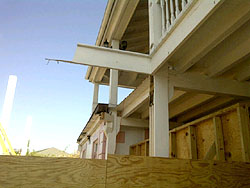 Incomplete work at Government House – Contractor paid big bucks yet work still UNDONE! Public RIP OFF UNCOVERED IN FNM GOVERNMENT!
Nassau, Bahamas — A person attending the swearing in ceremony of the New Prime Minister on Tuesday past, sent BP these pictures on the supposed renovated ballroom and offices at Government House. We are advised that Papa Clown's Chief Goon and Crony, Floyd Wilmott did the work.
In fact, this was the first job given to Wilmott when the FNM took over in 2007. We are told the job was taken from another contractor and given to Wilmott.
There was much fanfare as ZNS cameras showed up on the job site. Wilmott was beaming from ear to ear with that stupid grin on his face, as he knew he was about to fleece the Treasury.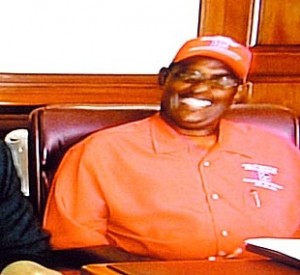 He had all the Haitians that worked for him in their hard hats preening for the cameras.
The job went on for at least 15 months and well above the original contract price of 400,000. There were various work order changes and the Inpectors at the Min of Works just signed off on them because this was Papa's boy.
Shoddy workmanship and short cuts are Wilmott's hallmark. We say to our thousands of readers, look at the workmanship and inferior materials and paint used by Wilmott.
This is the monster that Papa Clown unleashed on the good people of the Bahamas. His cronies pillaged and raped the cookie jar.
We are also following a story of unpaid Royalties to the Government by another Crony of Papa, Tycoon Management whose owner is said to be Captain James Curling. Curling was seen flying all over the Country campaigning with Papa Clown.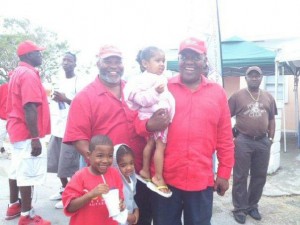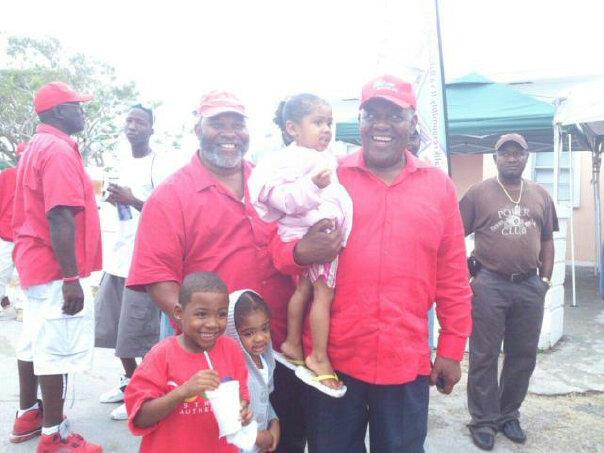 If this information is true, why would Papa Clown not caused his friend and crony to pay the people of the Bahamas for the Royalties owed on the Sand. He is charging us to throw sand on Saunders Beach.
This was another raid on the cookie jar by Papa them.
We suggest that the PLP Government look into these contracts and into any and all outstanding royalties that may be owed to the Govrrnment by the Tycoon. We hear it may be close to one million dollars.
The gravy train has ended for these Mongrels, handcuffs may be next.