More Haitians land illegally on Exuma Chains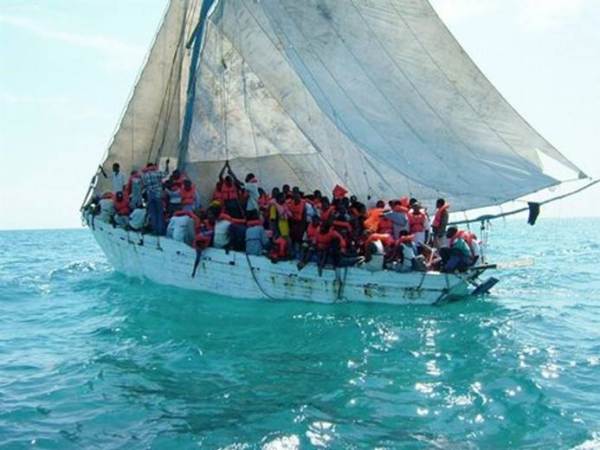 Coral Harbour Base, 13 July, 2015 (RBDF)… A Haitian vessel suspected of smuggling irregular Haitian migrants was intercepted a few miles west of the central Exuma chain in the Warderick Wells Cay area shortly after 9 a.m. this morning.
The 30-foot sailing sloop and its occupants were apprehended by members of the Royal Bahamas Defence Force stationed at the Exuma Cays Land and Sea Park along with the Park Warden.
The migrants were brought to the Coral Harbour Base, New Providence by HMBS P44, where they were handed over to Immigration authorities.
The migrants consisted of thirty-three (33) adult males, nine (9) adult females and two (2) male children, bringing the total count to forty-four (44).