BREAKING NEWS >>> Loaded Deal for workers at BTC mismanaged by Union Executives!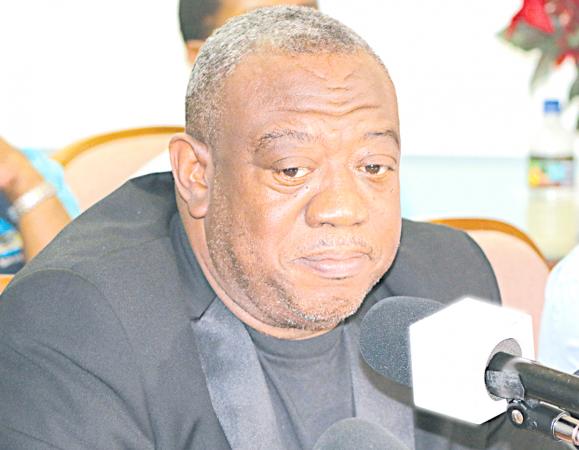 In the last 4 years since Ingraham's Privatization Plan, 553 employees including 12 Bahamian Senior Executives have lost their jobs at BTC! Where yinner think the WUTLESS MEDIA was then? And in this report here is what UNION EXECUTIVES didn't want its members to know!
Nassau, Bahamas — While BTC's UNION executives appear as if they stand ready to support its workers, Bahamas Press can now confirm that the Union is in meltdown was not looking out for the interest of its members but themselves!
Over the weekend some sources deep in the union reported to BP how chaos abounds in the Bahamas Communications and Public Managers Union [BCPMU] and no one knows who is in charge.
"The BCPMU is riddled with mismanagement! The union leaders have betrayed the works and it would be in the best interest of the union members to demand an immediate elections forthwith! The Executives have mismanaged these negotiations the same way they mismanaged the Unions Medical Fund, and the Unions Pension funds giving away unsecured loans!" The union member said.
Bahamas Press over the weekend saw how some Union Leaders took it upon themselves to come against the company and suggest all kinds of things. But we at BP know better and have now attained copies of finer details of the New BTC Contract and on page one here is what workers didn't know!
Revelations in the new contract's first page reveals the following:
1) BTC will pay each employee an Increment in each year of the Contract and a Double Increment in the Third Year, which is next year (2016)! We understand is a Contract is a 3-year Contract.
2) BTC will pay $3,000.00 Lump Sum on Contract signing to each member. Here is something union leaders have refused to share with staff!
3) BTC will pay each BCPOU member – GET THIS – a $5,700.00 and each BCPMU Member (Manager) $7,500.00 to buy out the 6 Day Work Week. For many who work office hours 9 – 5 this is a gift because they are not impacted by the buy out.
4) BTC will also let any employee who wishes to, to liquidate his accrued Vacation. Some employees have over $20,000 worth of accrued vacation.
5) BTC will payout Redundancy on VSEP Terms. That means, for many employees 5 months more payment than is specified under the Redundancy Clause in the Contract.
VSEP also mean that those employees between 45 years old 49.5 can leave their monies in the Pension Fund and get a recurring Pension at age 50 until they die. If they die early, their beneficiary will get it for 5 years after their death.
6) BTC includes as an Addendum to VSEP things like monies for tuition etc!
Under Redundancy this does not apply.
For those employees that are being let go, e.g. Technicians, BTC offers a 3-month period in which they will be paid and then given the first right of refusal to the Jobs they do.
In addition, if they meet the KPIs (Key Performance Indicators) they will be paid a bonus up to $500 per month. In addition, they will be paid a bonus of $3,000 at contract end.
BP can add in reading into all these details the fact that No Company in this Bahamas has been this generous! Not even Government Benefits can match these!
BTC offered VSEP in March 2015, and get this, the same Unions fought against it! UNBELIEVABLE! They told their Members to wait for Redundancy!
And now that those same inept Union Leaders realized that they made a tactical error, they now want to reject the very thing they asked for! Redundancy!
Both Union Presidents ( Bernard Evans and Ricardo Thompson ) are – GET THIS – VSEP recipients! Hilbert Collie advisor to the BCPOU also has his money in the Bank from VSEP! WOW! In fact we will go further and confirm that many former Union Executives took VSEP!
Interesting enough, in the last 4 years since Privatization, 553 employees including 12 Bahamian Senior Executives have lost their jobs at BTC. Where was the WUTLESS MEDIA then?
We report yinner decide! Stay Tuned!