Managers must be allowed to shoot arsonists on sight who are seeking to torch the City Dump…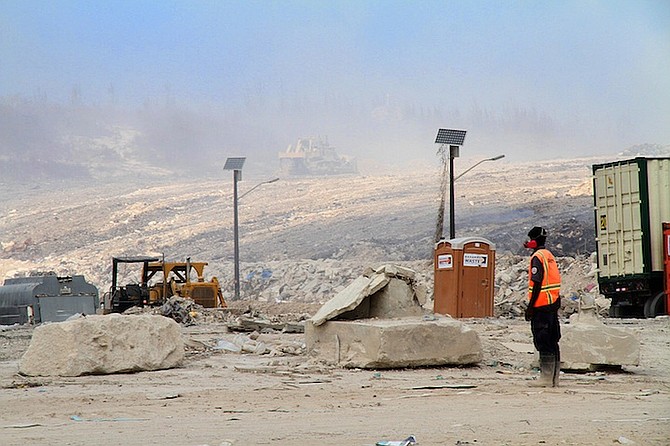 Nassau, Bahamas – Bahamas Press is monitoring the operations at the country's waste site where arsonists struck once again, seeking to stall progress at the facility.
On Saturday, ruffians breeched the perimeters of the landfill and lit three dangerous fires at the site. Up to press time Sunday, all three blazes have been contained, leaving just smoke to bother nearby residences.
"One must wonder why we don't allow those managing the dumpsite to be armed and prepared to shoot on sight anyone seeking to torch the landfill. This must stop! We cannot have progress being made on one end at the landfill, and then, on the opposite end, unauthorized, lawless, criminally minded terrorists breeching the perimeters of the area, all to set fires and threaten the peace and safety of the surrounding community," one resident told BP.
With millions already in the ground to modernize the management of the landfill, it will soon become a Bahamian success story in the management of the country's waste.
A new recycling plant will process up to 80 tons of residential and commercial waste per hour, positioning the Bahamas as a regional leader in waste management.
Two recycling lines and an industrial baler covers an area of 67,000 square feet. The company would then install two picking lines, taking the overall development to 125,000 square feet. The new facility is expected to be up and running by April.
What is interesting, despite all this progress, is the fact that there are those opposed to this who would seek by any means possible to stop the progress on waste management in the Bahamas from succeeding.
Arsonists should be warned – NO Renegade, NO Ruffian and certainly NO Terrorist will be allowed to hinder or impede the success story for the Bahamian people!
Yinner have been warned!!!
We report yinner decide!