Company does not tolerate unions – and in the Bahamas the right to organize our labour is protected in Law!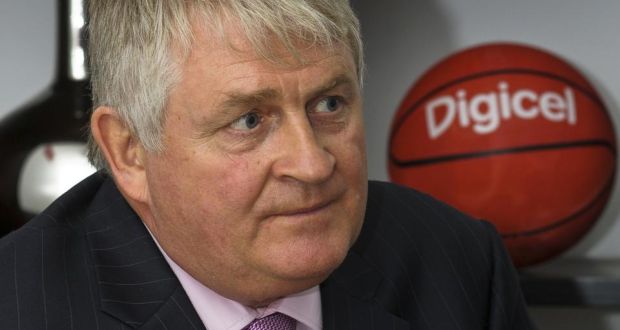 Nassau, Bahamas — There is more to Denis O'Brien, owner of Digicel, which the Government of the Bahamas should be concerned with and only Bahamas Press will tell the story.
Yes, we told you how Digicel is 94% owned by Irish entrepreneur Denis O'Brien. It is incorporated in Hamilton, Bermuda, with headquarters in Kingston, Jamaica, W.I.. Well,that should be our first concern as we must ask the question why should we issue a second Telecommunication license outside the Bahamas to a company literally owned by one man when thousands of Bahamians possess the capital to own collectively such an important sector of the economy?
But there is another side of the Digicel machine that you should know: they are not Union Friendly!
Sentiments expressed by BCPOU President Bernard Evans in 2013 confirmed the same to the Nassau Guardian when asked if he would support a license for Digicel to operate in the Bahamas.
When asked if he would support the company receiving a license Evans said, "Absolutely Not"!
He added, "Digicel, thoughout the region, wherever they set up, does not entertain unions, not one union!"
This is not good seeing that Unions and their involvement in the Bahamas have been longstanding in the country.
One observer told Bahamas Press, "…could you imagine one man controlling the lion's share of a telephone company; answering to literally no one and, in addition to that, blocking or impeding organized labour in the Bahamas? That would be taking us back into the dark days when professionals could not speak! I certainly will not support a Digicel in this market as this is a time for Bahamian ownership!"
One of the fundamental rights as a Bahamian citizen is for any group of workers to organize their labour so they cannot be exploited. This is enshrined in the highest law of the land!
To even consider allowing a company like Digicel to apply for a telecommunications license is concerning to us; and, if granted, what would we be telling our children and future generations?
We report yinner decide!