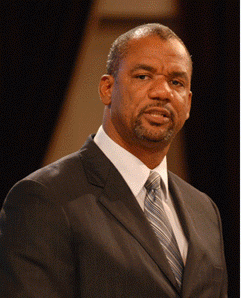 NASSAU, The Bahamas – Education, Science and Technology Minister the Hon. Jerome Fitzgerald outlined new intervention strategies that the Ministry of Education, Science and Technology has identified in his mid-term budget presentation in the House of Assembly on February 23rd.
In his overview, Minister Fitzgerald listed the five areas which require increases in financial and human resources. They are: leadership, teacher training, the establishment of an achievement unit, special and inclusive education and the expansion of pre-schools.
He remarked that the "principal" or the "leader" is the most important person in a school, yet most educational systems spend little or no time developing and training its future leaders. To this end, The Bahamas is establishing a path for principals and administrators whom the Ministry of Education will identify as entrants into a program that prepares teachers to become school leaders and mentors.
He said teacher training and retraining is required to improve teachers' skills and allow them to remain 'relevant.' In this regard, Mable Walker Primary School will undergo a multi-million dollar facelift and be converted into a multi-faceted teacher training and professional development institute.
Minister Fitzgerald told Parliamentarians that there are plans to establish an Achievement Unit to "ensure that no child slips through the cracks and gets swallowed up by circumstance." The purpose of the Unit is to accomplish the following:
· Bring equality to the education system so that all schools would be considered good schools.
· Collect and assimilate data so that the Minister and Director can make Data Driven Decisions to drive intervention in subject areas and schools where deficiencies are identified.
· Track every single student to ensure that whatever intervention is needed is given.
The student Achievement Unit is also responsible for:
· Ensuring accountability throughout the system using data as a measuring tool
· Increasing the graduation rate in Public Schools by 50 percent over the next 12 years
· Increasing parent participation in schools
· Liaising with In-Service Training Unit, Superintendents and other agencies for staff development
· Initiating, planning, developing and implementing programmes to improve the quality of education for all students
· Focusing on factors influencing student achievement
· Identifying and addressing student achievement gaps through the use of data analysis and implementation of research based practices, intervention and enrichments.
To address the issue of special education and inclusive education being 'overlooked' he said the Government has leased Our Lady's Catholic School and renovated at a cost of some $3 million dollars. The building has been outfitted with the latest technology and fully staffed. Renovations have been completed; the building is occupied and will be officially opened after the Easter holidays.
"This Special Needs School will offer a unique curriculum for children in The Bahamas diagnosed with mild to moderate learning and developmental disabilities. The school will serve as a model for public school classes and facilitate as a training site. Additionally, it will provide the best gains for bright students who struggle in the traditional academic setting, due to learning disabilities," added Minister Fitzgerald.
The Government is moving "aggressively" to build more pre-schools so that by the end of 2016 the Education Act can be amended to extend the mandatory entry age to four years old.
He said, "As you are aware we enacted the Early Childhood Care Act and Standards by which all pre-schools and caregivers are governed by. A council made up of the public and private sector has the responsibility to license all pre-schools annually. A loan from the IDB allowed us to train over 100 preschool teachers at our local college over the past 4 years and completely renovate all of our preschools with the latest teaching tools and equipment."