More rain is ahead for New Providence today..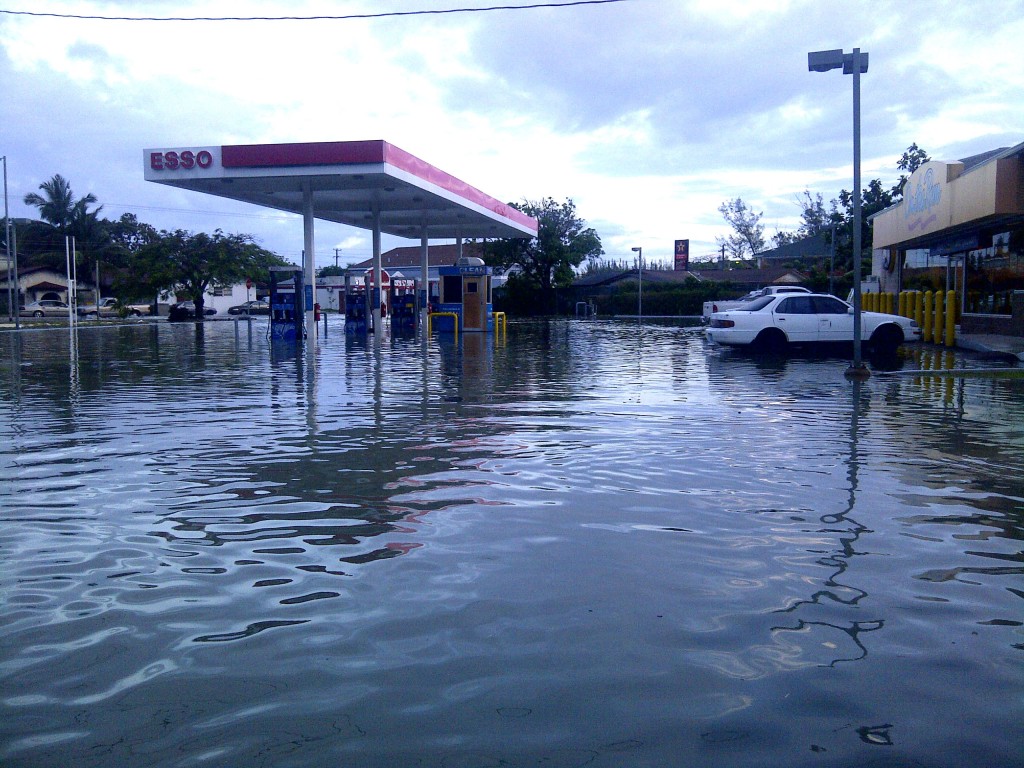 Nassau, Bahamas — Heavy rainfall, lightening and thunder last night changed the atmosphere and has left homes flooded and cars stall. No matter where you went on the island last night entire corners were flood and homes were drenched with water.
Some residents sat in their stalled cars deep in some waterways while others parked their cars to swim home. One woman trying to get home from the east was unable to and therefore sat in her parked car like a refugee on the light near Prince Charles Drive and Fox Hill Road. She expressed, "This is a hopeless situation."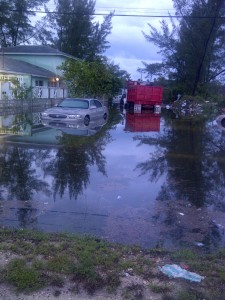 Nassau East was flooded along with large sections of Elizabeth. Winton's Supervalue foodstore area was again the familiar picture – water covered the entire area. Sea Breeze Lane was another wonder as it appeared as if Lake Killarney had moved into the east.
Pinewood was no different, but was worse than usual.
And so as cars stalled and residents abandoned homes, some are asking with more troubles of heavy rains today. Where in the hell is NEMA? Where were the warnings of mass flooding on the capital by the MET OFFICE? Why are people we pay to work sleeping on the job?
What in the hell is this?!
Early this morning minister of education announced: ALL NATIONAL EXAMS WILL BE SAT TODAY!!!! WHICH MEAN STUDENTS SITTING SUCH ARE TO FIND THEIR WAY – SWIM OR DIVE TO SCHOOL TODAY!!!! ALL SITTING NATIONAL EXAMS ARE TO REPORT TO SCHOOL TODAY!!!!
We can confirm classes at COB are suspended for today, however, all staff and maintenance workers are to report to the campus.
More rain is ahead and therefore Bahamians should stay off the streets.
We report yinner decide!