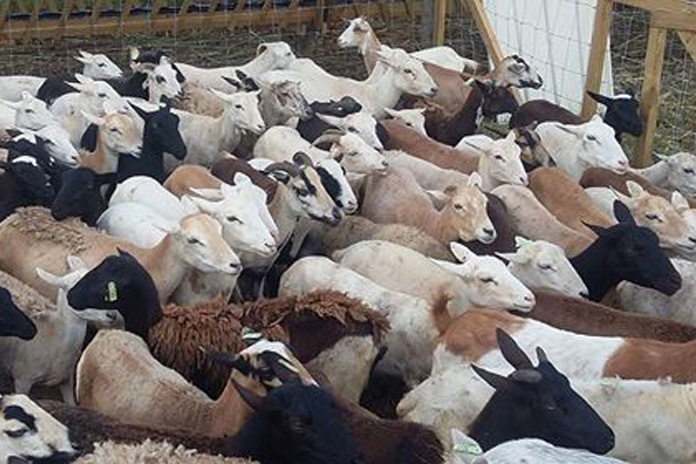 NASSAU, The Bahamas –"Family farming and small scale farming, are inextricably linked to the food security that we seek to achieve," said the Hon. V. Alfred Gray Minister of Agriculture and Marine Resources, Friday, January 29 during a press conference held at the Ministry of Agriculture and Marine Resources. "You are aware that the Ministry of Agriculture and Marine Resources mantra continues to be 'Buy what we must, and grow what we can.' Therefore our efforts are marshaled to achieve one of the goals of the Food and Agriculture Organization (FAO) — that of Backyard Farming and Community Gardening," said Minister Gray.
"It is in this spirit that my ministry has been charged with the responsibility of reintroducing the Backyard Farming initiative as a pilot project in several areas of New Providence beginning with the Department of Corrections, the Ranfurly Home for Children, and the Simpson Penn School for Boys," he said.
The first phase of the programme is being accomplished in conjunction with other government agencies inclusive of the Ministry of Social Services and Community Development and the Ministry of National Security.
Errington Thompson, founding member and president of Bahamas Agri-Business Co-operative Society Limited (BABCO), has been appointed to have oversight of the Simpson Penn School, the Ranfurly Home and community gardening in 10 inner city communities where there is Urban Renewal.
His responsibilities include, but are not limited to, conducting workshops and training in agricultural methods, especially in tunnel greenhouse technology, seedlings, propagation harvesting and packaging, record-keeping, book-keeping sales and marketing.
Ian Hutchinson, a young entrepreneur with extensive knowledge and hands-on experience in agriculture, will work with Mr. Thompson. His main role will involve making frequent visits to the sites to offer extension services. He will also assist with training and workshops.
The Ranfurly Home is presently growing sweet potatoes, onions, cabbages, tomatoes, and sweet peppers in their raised beds. The children involved with the programme have already harvested their first crop of onions and tomatoes.
At the Simpson Penn School a demonstration farm has been developed and enclosed where bananas, sugar cane, tomatoes, sweet peppers, herbs, onions, sweet potatoes, cabbage and greens are presently under cultivation. The residents there are fully involved with the programme, and have expressed an interest in learning more.
Future plans include the completion of the chicken coop where chickens will be kept to provide eggs for the breakfast table of the residents. Eventually a larger chicken coop will be built to produce organic eggs for sale.
The broader vision is to grow fruits and vegetables, grow plants for horticulture, raise chickens, pigs, turkeys and goats.
In summary the primary objective of the first phase is to mentor the residents through agriculture, while teaching them the art and science of farming. The purpose is to teach them life skills and to help prepare them for future employment. Hopefully some of them will aspire to study at The Bahamas Agriculture and Marine Science Institute (BAMSI).
This project is intended to be sustainable to the extent that enough food will be produced at these institutions to make a significant reduction in their food bill.