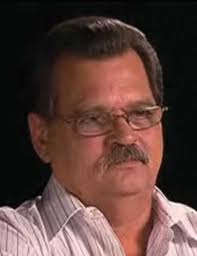 Two of the three main detractors who have been on an all-out campaign against Peter Nygard are now fugitives and are on the run from the law with an alert issued to all eastern Caribbean countries to be on the lookout for these two fraudsters.
Allan and Michelle Mays are named in court documents in Canada as the two who conspired with Louis Bacon to have the Canadian Broadcasting Corporation air a negative expose on Nygard in an effort to discredit him despite his philanthropic efforts in Canada and the Bahamas. Now, the infamous con artists have made the Eastern Caribbean Supreme Court irate and a bench warrant has been issued for their immediate arrest.
Allan and Michelle May are wanted by the Higher Court of Justice in St. Lucia for failing to comply with a court order demanding that they pay US $189,000 that they fraudulently obtained from investors. Allan May, pictured below, must also produce the documents he used to devise the fraud scams.
When the bench warrant for the Mays is perfected, which is expected to come into effect March 2, the warrant will be effective throughout the entire Eastern Caribbean Federation. The Mays are now fugitives in St. Thomas USVI. Their present troubles stem from a long history of fraudulent actions, which have led some critics to wonder why a hedge fund billionaire like Louis Bacon would have this couple in his group of cohorts.
Bacon and the Mays are all mentioned together in court dockets in Canada for allegedly conspiring together to use the facility of the media to bring down Canadian fashion mogul Peter Nygard.
The CBC has already been chided by the courts before for biased reports and is presently in the process of a million dollar payout to two doctors who were slandered in a similar fashion. Now, a copyright action is being commenced in the Federal Court of Canada pertaining to the fifth estate broadcast that painted peter Nygard as a tyrant.
But more and more it seems that the alleged conspirators of the fifth estate report are the real tyrants. The Mays are on the run while their friend Mr. Bacon has fled the Bahamas and has put his house up for sale. Bacon seems to have gotten frustrated after the local media covered an embarrassing raid that police conducted on his home. The findings were even more shocking.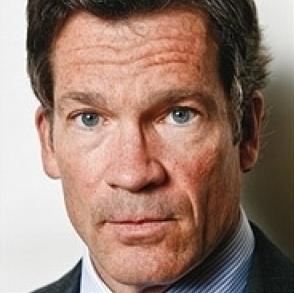 Police found long-range acoustic devices known to cause serious bodily harm to persons if the speakers are used improperly. Police seized the weapons while Bacon's attorney, Pericles Mailis admitted to the press that the speakers were used on Nygard and his guests because Bacon was tired of all the loud parties next door. But Nygard contends that no parties were going on at that time because his house had been set afire and much of his Mayan temple home was destroyed. The Minister of National Security Tommy Turnquest said there were concerns that the speakers could affect the signals between aircraft and air traffic control. But for some strange reason, the speakers were returned to Bacon before he fled the Bahamas. Even though he is gone, his presence in the Bahamas is still evident and there is belief that he will settle comfortable in Lyford Cay once again if the present government remains in power.
Strong indications exist that show that Bacon may have funded the governing FNM party with hundreds of thousands of dollars for their 2012 election campaign. But unlike other jurisdictions, Bahamian political parties do not have to disclose their sources of funding. There is a perception that Bacon's funding of the FNM may be the reason why he has been able to get away with a lot of things. He built his marina without ever getting proper permission from the Bahamas government, yet Minister Earl Deveaux allowed his office to give him a permit after he was already enjoying his marina. More importantly, calls from the media for an autopsy report on Dan Tuckfield have not been answered to date. Tuckfield, who was working for Bacon, mysteriously died in Bacon's pool of a purported heart attack.
The speakers actually have the ability to affect one's heart rate if it is used on an individual in an improper manner, like at close range. We have yet to discover if the speakers affected Tuckfield. But what we do know is that Bacon painted the speakers green so they could go unnoticed in bushes. they were then used at close range on Bacon and his guests. This is a neighborly spat gone seriously wrong. And only the authorities can step in to correct it.