BP investigation on Bahamar – Part I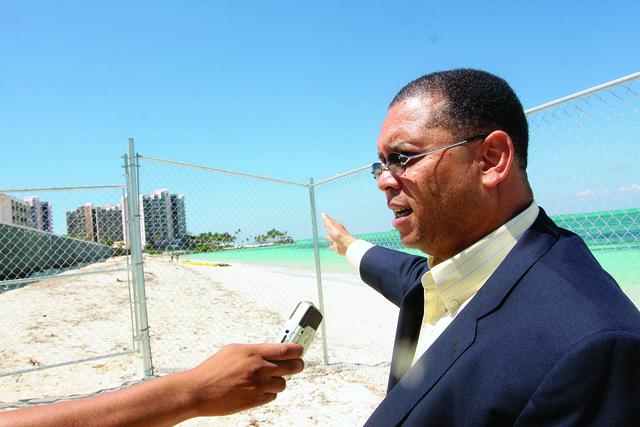 Nassau, Bahamas — When in 2011 Scotia Bank Bahamas Ltd. recorded its first ever loss in the country, we at Bahamas Press knew that something would go terribly wrong at Bahamar.
Many forget how Bahamar could not meet that debt and had to hide behind an equity settlement in order to allow the project to continue. In that year of 2011 the Tribune's Business editor reported details of that loss at Scotia Bank:
"SCOTIABANK (Bahamas) exceeded its 2011 internal projections through an almost $59 million reversal of its first-ever annual loss, its managing director telling Tribune Business it is targeting a "better year" for 2012 despite forecasts of a "three-five year" banking industry recovery. Kevin Teslyk told Tribune Business that 2011 was "the turnaround we expected to see", after it turned 2010's $29.127 million net loss into a $29.868 million profit, putting the writedown on its $200 million-plus loan to Baha Mar firmly behind it."
We in the Bahamas now see the tremors of that bad loan with Bahamar. Scotia Bank this year saw layoffs and branch closures in an unprecedented move to realign the bank into the future.
Why couldn't Bahamar pay a debt, which was just over $200 million, and what makes the people of the Bahamas, and by extension the Government of the Bahamas, believe they would ever be able to repay a debt to the Chinese Import Export Bank to the tune of $3.5 Billion? Add to that a new list of creditors published in a court in Delaware yesterday with unpaid bills by Bahamar amounting to the tune of millions? What happened to the money if Bahamar hasn't paid it bills??? They were collected from the Brand Owners, they collected from the Chinese Bank and they collected money from the Bahamas Government – yet- they run out of money???
Stay tuned as Bahamas Press will begin to present some short piece to remind our readers how we got to this Bankruptcy action by Bahamar and the sending home of workers yesterday!
What a mess!
We report yinner decide!