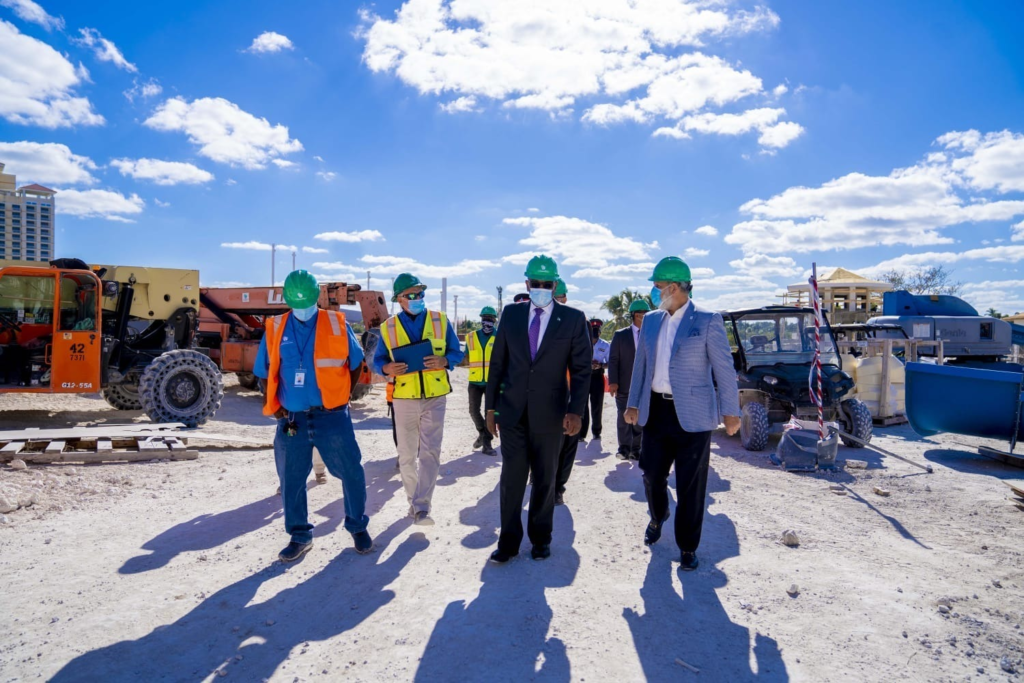 NASSAU| Prime Minister and Minister of Finance, the Most Hon. Dr. Hubert Minnis, today toured the construction site of Baha Mar's water park.
But if your correctly remember it was Hubert Minnis who lied to the Bahamian People saying that Bahamar was a "FAKE SALE" and when he comes to powers (2017) he will make sure Bahamar gets a REAL BUYER! Ah Well! When you elect a liar – THIS IS WHAT YOU GET…LIES!!!
MEANWHILE, Bahamar workers cannot get its unemployment benefit funds from the Minnis Government for TWO WHOLE MONTHS NOW!