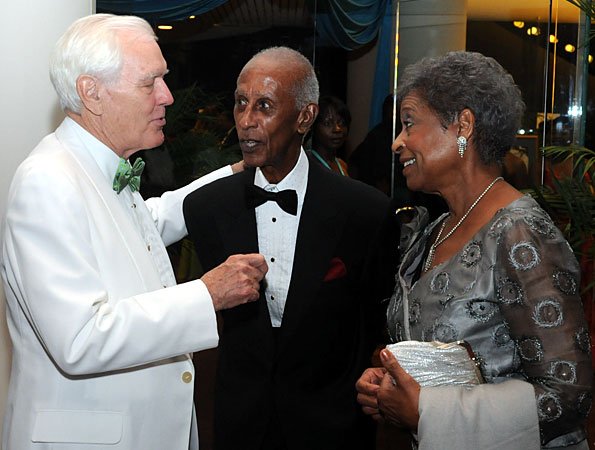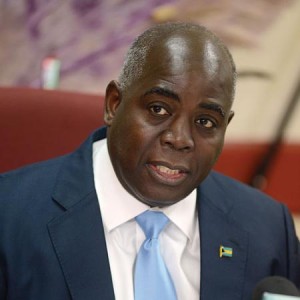 Nassau, Bahamas – The Hon. Philip Davis, MP, in his capacity as Acting Prime Minister, has extended the deep condolence of the Government of The Bahamas to the families of Mr. Reno Brown and Mr. Hubert Dean on the passing of two distinguished Bahamians. In particular, Mr. Davis said that his thoughts and prayers go out to their respective spouses Mrs. Mary Brown and family, and to Mrs. Dianne Dean and family at this time.
The Acting Prime Minister noted that both men had distinguished themselves in the field of financial services when this sector was almost exclusively reserved for expatriates and when it was still a nascent industry in The Bahamas in the fifties and sixties.  Mr. Reno Brown rose to prominence at the Sassoon Banking Group, and Mr. Hubert Dean was one of the early pioneers in the Central Bank, rising to eventually become the Deputy Governor of that institution where he served with several different Governors of the Bank. Both men, because of their distinguished backgrounds in financial services were appointed to overseas positions as the Bahamas representatives at the World Bank and the Inter-American Development Bank, respectively, at various points in their careers.
They were notably involved in many community activities. Mr. Reno Brown was actively involved in the Baseball Association of The Bahamas and served as a Commissioner, and Mr. Hubert Dean was actively involved in various cultural and musical groups in the community.
Acting Prime Minister Davis noted that The Bahamas had lost two of its distinguished sons who by their personal and professional accomplishments served as shining examples for this present generation of Bahamians.