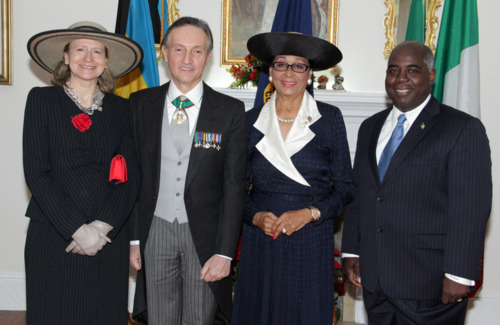 A NEW DAY HAS COME IN THE BAHAMAS!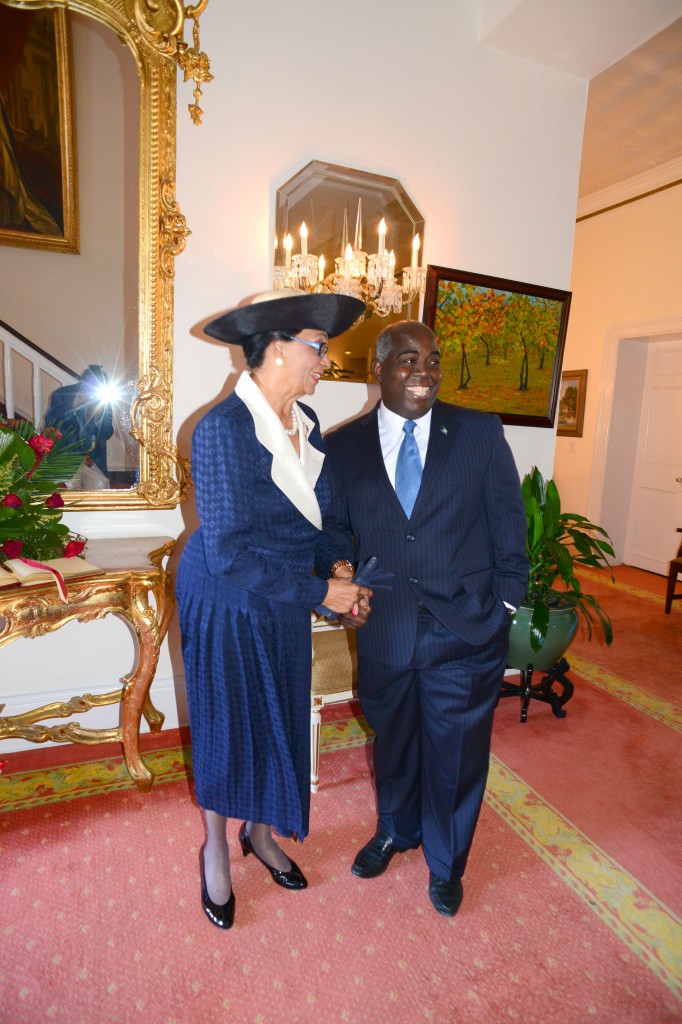 NASSAU, The Bahamas – The Commonwealth of The Bahamas and the Republic of Italy have expressed concerns about climate change and its impact on both countries and the global environment.
These sentiments were expressed on the occasion of the Presentation of Letters of Credence by His Excellency Claudio Bisogneiro to Her Excellency Dame Marguerite Pindling, Deputy to the Governor-General, accrediting him Ambassador of Italy to The Bahamas.
The ceremony was held in the Drawing Room at Government House on Thursday, January 24, 2013.
Dame Marguerite acknowledged the diplomatic relations between both countries and the shared concerns regarding preserving the environment in the face of global warming and other concerns.
She said The Bahamas looks forward to the continued cooperation with Italy particularly in the areas of tourism, culture, renewable energy and climate change.
"The Bahamas shares this concern of climate change and its effect on small island nations such as ours. We too, are committed to the well-being of our people, the preservation of our beautiful environment and the development of renewable sources for the creation of energy," Dame Marguerite said.
She acknowledged that The Bahamas welcomes the ambassador's offer to share knowledge for effective preparedness and response to the increasing intensity and frequency of natural disasters and is open to dialogue on the promotion of food security for all nations.
Ambassador Bisogneiro noted that there are many practical ways in which both countries can demonstrate and solidify longstanding relationship.
In this vein, she thanked him for his offers for joint ventures in tourism, youth education and development, high-tech industrial machinery and information technology as well as sustainable methods for the prevention of illegal migration, human trafficking and the transportation of illicit drugs.
"I must also extend the gratitude of The Bahamas for Italy's continuing support for The Bahamas accession to the World Trade Organisation," Dame Marguerite said.
Ambassador Bisogneiro also paid a Courtesy Call on the Rt. Hon. Perry Christie, Prime Minister; Deputy Prime Minister and Acting Minister of Foreign Affairs the Hon. Philip Davis and other officials.