Party says farewell to "BIG VINCE"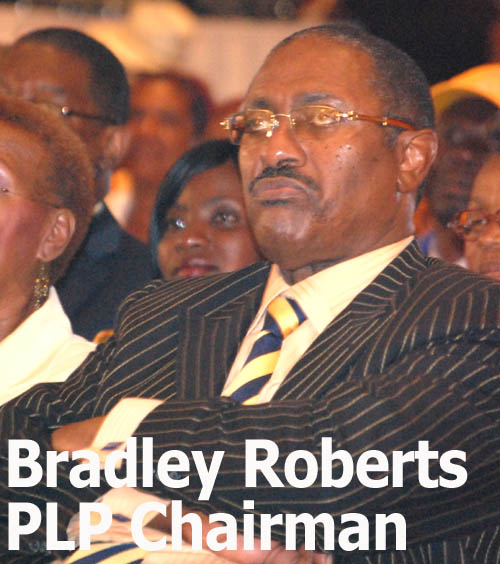 Nassau, Bahamas – The following is a press statement on the passing of Hurbert Vincent Coleby made by Bradley Roberts National Chairman Progressive Liberal Party:
I am deeply saddened to learn of the recent passing of Hurbert Vincent Coleby, affectionately known as "Big Vince."
Mr. Coleby was the first and only Bahamian President of Shell Bahamas Limited, having assumed that post in 1987 and paved for way for Bahamians to head major petroleum companies in The Bahamas. He remains one of the finest success stories of the Bahamas Government's Bahamianization policy.
He made Shell Bahamas Ltd. a leader in the local petroleum industry and was noted for driving the establishment of Shell's expansive petroleum operations throughout our Family Islands and Turks and Caicos with the supply of not only automotive fuels, but also LPG cooking gas.
Under his leadership, Shell became a prominent and exemplary corporate citizen where its sponsorship of the Saxons Junkanoo Group (under the name "The Shell Saxons Superstars") contributed significantly to the cultural development of The Bahamas.
Shell's financial support of the jump-start business program afforded many Bahamians the opportunity to establish small businesses thus releasing their entrepreneurial spirit and providing them with the confidence to further build our economy.
A native of Nichol's Town Andros, Mr. Coleby was the unsuccessful candidate for the Progressive Liberal Party in the 1997 General Elections for the North Andros Constituency. The PLP remains grateful for his political contributions to our party and national service to our country, especially during the first Christie administration when Mr. Coleby chaired the Petroleum Fuel Usage Committee. He was a proponent of the Petro-Caribe initiative and believed that it could benefit The Bahama.
On behalf of the Progressive Liberal, I express my heartfelt condolences to the family of H. Vincent Coleby and may his soul and the souls of all the dearly departed rest in peace.