Breaking News >>> Don't we have any brought-uppsy?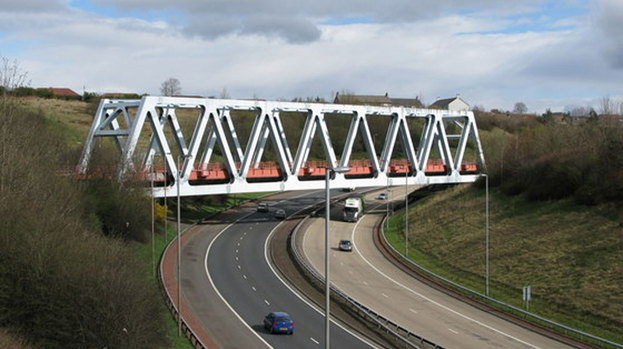 Bahamians in Glasgow acting like they don't know how to follow the law –
Scotland — Four members of the Bahamas cycling team were escorted off a busy motorway by police during rush hour traffic.
The four athletes were spotted on the M80 near Stepps in North Lanarkshire at around 8am on Thursday.
Police received a number of reports from concerned drivers and officers quickly caught the Caribbean sportsmen.
They were then escorted off the busy motorway onto a safe route.
It comes just a day after four members of Sri Lanka's Commonwealth Games cycling team sparked a police response after going for a ride down one of Scotland's busiest stretches of motorway.
The four Glasgow 2014 athletes were spotted cycling down the M74 before police intervened near the exit for Motherwell and Hamilton and advised them of the rules of the road.
A Police Scotland spokesman said: "Four members of the Bahamas Commonwealth Games cycling team were seen on the M80 between junction two and three.
"Police received reports of cyclists on the stretch of road and officers apprehended the four individuals.
"They were escorted off the motorway and onto a safe route."