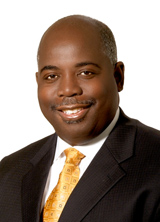 Over the past few days an intense discussion has been going on by telephone, emails and in the local and international press with regard to a report out of the United Kingdom of the discovery of thirteen rock iguanas in the luggage of two women arriving from Nassau. This story is troubling in many ways.
These animals are an endangered species, living in isolation from regular human contact. They run away from intruders. To secure thirteen animals and to remove them from San Salvador in secrecy would seem to be a daunting task.
Further, the atrocious act was compounded by taking endangered animals out of the country into a foreign country  by two women, with the explanation, apparently, being offered by them to British officials that they were in the process of delivering them to a third party in Germany.
I am concerned that they probably had assistance from someone or others resident on San Salvador as well as in Nassau before boarding the flight to London.
I am, as are all concerned citizens, anxious that this criminal act is fully investigated and that all parties involved on this despicable attack on our natural heritage are dealt with by the law in all relevant jurisdictions. We must all play our part in protecting our natural heritage.
I have been in contact with our security organizations and other agencies of the Government, to ensure that The Bahamas is intimately involved in finding a resolution to this theft and, hopefully, to arrange the safe return of the still living iguanas to their habitat in San Salvador.
I call on citizens everywhere to be mindful that there will always be those who try to use our islands for trafficking of drugs, people and our natural treasures to other jurisdictions. We must all be vigilant and play our individual parts to the fullest to protect our Bahamas from criminals of all sorts.