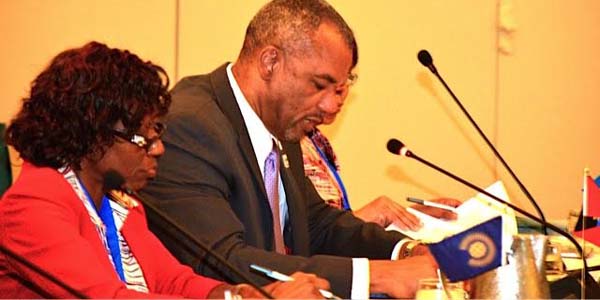 Nassau, Bahamas – 23rd October, 2016 – The Hon. Jerome K. Fitzgerald, Minister with responsibility for the Freedom of Information Act (FOIA) wishes to advise the public, particularly civil society that the Freedom of Information committee met with the Minister of Education early last week and provided him with a copy of a report following their wide consultations.
It was initially intended to have the bill tabled in the House of Assembly late October 2016. However due to the unforeseen setbacks caused by Hurricane Matthew, it is likely that the bill will be tabled before the end of the year.
Minister Fitzgerald thanks all persons involved in the development of this bill; and especially acknowledges the level of interest and involvement by civil society and the private sector. He also applauds the citizens who took an interest in the town hall meetings in Nassau, Freeport, Abaco, Eleuthera and Exuma, as well as those individuals who submitted written suggestions. The Government will continue to seek to elevate the level of transparency and accountability in governance as it works in the best interest of the Bahamian people.