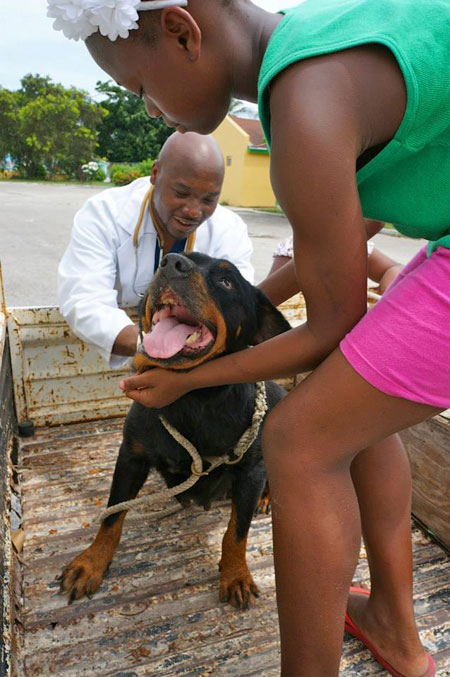 Nassau, Bahamas – The island of New Providence is currently facing a serious outbreak of Canine Distemper Virus, a dangerous and often fatal disease in pet dogs.
To assist those less fortunate and their pets, the Bahamas Humane Society is provided free distemper vaccines. The clinics are free of charge and are aimed at establishing a "ring of immunity" within New Providence to protect our pets.
160 Dogs Vaccinated for Distemper at the first clinic on July 30th and the next free clinic was held on August 6th.
Upcoming free distemper vaccine clinics:
Tuesday, August 12, at Our Lady's Catholic Church on Deveaux Street off East Street
AND
Wednesday, August 13 at Thelma Gibson Primary School in Elizabeth Estates.
These free vaccine clinics will both be held from 2 p.m. to 7 p.m.
These vaccines have been generously provided by Humane Society International.  Thank you also to all the people and organizations who helped spread the word about the previous one.
Please bring your pets to get this important vaccine.
Contact the Bahamas Humane Society at 323-5138, check the Bahamas Humane Society website at www.bahamashumanesociety.com, or visit our Facebook page.
The Society  notes that to date, Grand Bahama is fortunate enough to have no cases of distemper.