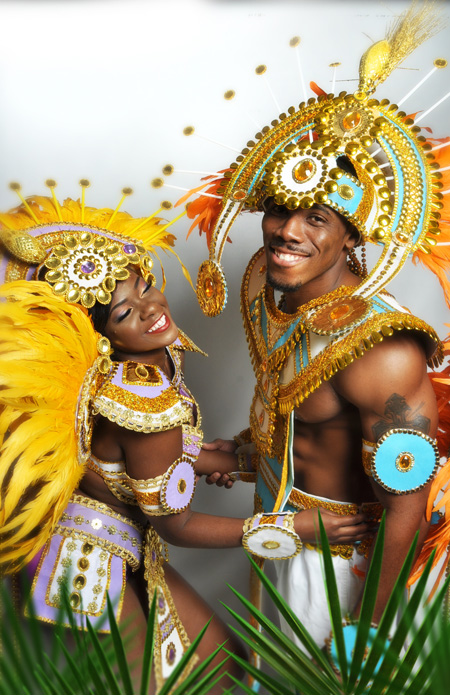 Freeport, Grand Bahama Island — The countdown to Bahamas Junkanoo Carnival is on and with the event now just six months away, Grand Bahama is gearing up to roll out its costume line with an official launch party on Friday, November 28.
The Right Honourable Prime Minister Perry G. Christie will travel to the nation's second city for 'The Grand Life' Costume Unveiling by The Grand Bahama Cultural Carnival Company in the Count Basie Square of the Port Lucaya Marketplace beginning at 8:00 p.m.
Bahamas Junkanoo Carnival is a three-day event set for May 7-9, 2015 and is expected to rival the 200-plus other carnivals around the world. It is also anticipated to help to rebrand the country as a viable entertainment destination.
Prime Minister Christie visited Grand Bahama in August and delivered an impassioned speech to corporate Grand Bahama at a special luncheon on his vision of Bahamas Junkanoo Carnival and how necessary it was to have their support, "This is going to be an extraordinary event in the calendar of The Bahamas."
Since then, there was the formation of the Grand Bahama Cultural Carnival Company (GBCCC) by local Junkanoo groups and authentic Bahamian product providers on island in an effort to become a premier Carnival Company in The Bahamas. Its objective is to foster community development while, at the same time, utilizing culture to create entrepreneurs.
Grand Bahama businessman Peter Hunt was the first to provide funding to each of the Junkanoo groups for the creation of prototypes for the carnival costumes which will be sold by the GBCCC under 'The Grand Life' theme. His gesture was followed by businessman Mario Donato, who sponsored a prime shop space location in the Regent Centre in Downtown, Freeport, for the business operations of the GBCCC and sale of costumes and authentically Grand-Bahamian products.
ParrisWhittaker Counsel and Attorneys at Law has also come on board to provide pro bono work for the GBCCC.
Come Friday, November 28th, The Bahamas National Festival Commission, in conjunction with the GBCCC, will be celebrating the launch of Bahamas Junkanoo Carnival Grand Bahama Island.
The GBCCC will be pulling out all of the stops and showcasing its signature costumes for the grand Carnival party in May, which is anticipated to position The Bahamas' rich culture at a new level on the world stage with an economic boost to the island of Grand Bahama.
The two-hour event on November 28th will transform the Count Basie Square into a magical, carnival tribal wonderland with the pulsating sounds of authentically Junkanoo rhythm and the energetic performance from Stileet.
Grand Bahama will jumpstart the Bahamas Junkanoo Carnival festivities with "The Grand Life" experience during a two-day celebration on April 17 and 18, inclusive of live concerts, a midnight rush and beach party.