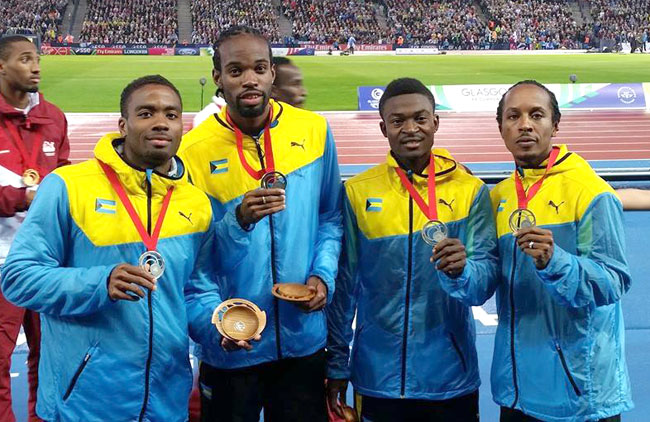 SCOTLAND –  The Bahamas men's 4 x 400m relay team consisting of Chris Brown,  Latoy Williams, Michael Mathieu, and Alonzo Russell took the silver on the last day of athletics at the Commonwealth Games in Glasgow on Saturday at the Hampden Park National Stadium.
England came first with 3:00.46, and bronze went to Trinidad & Tobago with 3:01.51.
Bahamas' women's 4  x 400m team came out 7th overall in their final.
The Bahamas total medal count was 3; a Silver from Arianna Vanderpool-Wallace in the women's 50m butterfly in swimming, and a bronze from Jeffery Gibson in the men's 400m hurdles.
England led the medals with 174, Australia had 137 in second place, and Canada third with 82. The Bahamas came 24th overall.