Sport community could use a good focus leader in Tonique!
Nassau, Bahamas – Olympic Gold Medalist Tonique Williams, today, accepted her nomination for the position of Public Relations Administrator for the Bahamas Association of Athletic Associations' 2012-2015 term.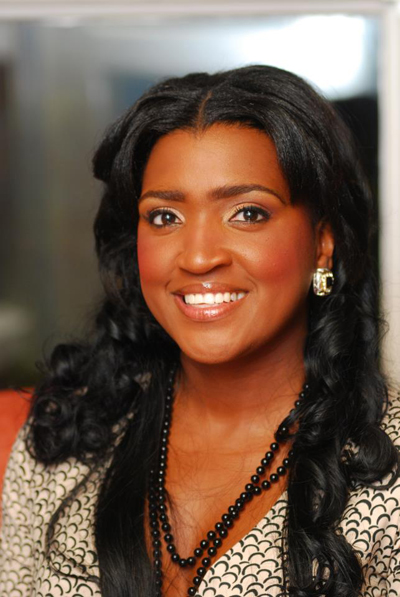 Also nominated for the communications post were Susan Glinton and Giovanni Stuart, Broadcaster & Marketing/PR Executive. Stuart, declined the nomination, choosing instead to throw his full support behind the Williams.
The highly anticipated 2012 BAAA Elections are set to take shape Saturday morning at the Colina Insurance Building on Collins Avenue where 76 delegates will decide who will man the 30 positions up for grabs.
See William's statement here:
Dear Colleagues,
With twenty (20) years of combined athletics participation, coaching and sports administrative experience, at the youth, collegiate, national and international level, I accept the nomination for Public Relations administrator of the BAAA for the period 2012-2015.
As we prepare to embark on a new era in track and field in the Bahamas with the changing of the guard in athlete representation, world-class facilities and the hosting of major events, it is important that the image of the governing body relay integrity, transparency, progression and professionalism. With these goals in mind it is my hope to formalize a public relations team dedicated to:
* the effective communication of the association ' s objectives and operations
* building community relations and goodwill
* working cooperatively with government, sponsors and other stakeholders
* effective communicati o n between members, athletes and international bodies.
I humbly ask for your vote and list my qualifications for this position:
Education
Bachelor of Science in Business Administration
Major: Finance
Major: Insurance and Risk Management
Public Relations Experience:
2011 Assisting BAAA with Public Relations
2003 – 2008 Nike Ambassador
2004 – 2006 Spokespersons BTC
Administrative
2008 Assistant Director of Compliance – University of Texas Pan American
2009-2011 Hosted TWD Athletics Clinics
2011-2012 Hosted SJC/TWD Athletics cross-country invitational
2009 – 2012 President TWD Athletics (4 years)
Certification
Level I USA track and field
IAAF Level I Lecturer and Kids Athletics Instructor
Track and Field Accomplishments
* 2004 Olympic Gold Medalist
* 2004 Golden League Jackpot Winner
* 2004 Ranked #1 in the wor ld & 11 th on All-Time best list
* 2005 World Champion
* 2005 Indoor World Bronze Medalist
* 2006 Commonwealth Silver Medalist
* 2006 World Cup Gold Medalist (4x400m)
* 400m Bahamas National Record Holder
Coaching
o 2011 Commonwealth Youth Games – Deputy Chef De Mission, Chaperone, Head Coach
o 2010 NACAC U-23 – Assistant coach responsible for middle distance events
o 2012 Junior World – Assistant Coach for women, Chaperone
o 2012 Olympic Team – Assistant Coach, Chaperone