Women roles with murder in the Bahamas on the rise…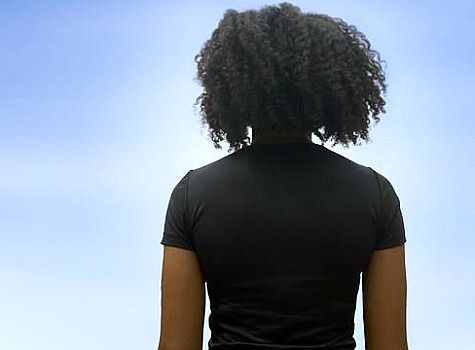 Police still cannot find the key suspect who drove off with Kurt McCartney's Hummer…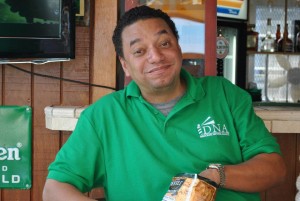 Nassau, Bahamas — The tracks are indeed getting hot in the recent murder of Kurt McCartney, and we can tell you judging from the movement now on the ground, the Royal Bahamas Police Force are indeed nearer to a key suspect.
On Saturday police reported some four suspects were brought in for questioning: two males and two females. However, following some lengthy interrogation exercises, police now believe a third woman is still at large and is indeed the key suspect involved in this recent slaying.
You would remember it was Thursday evening around 8:30 pm when Kurt jumped into his Hummer and drove out to a spot in Gambier Village area to hang. There he met his fate after a man walked up to him and fatally shot him twice.
Just after that two women jumped into his expensive Hummer vehicle and tried to make the incident appear to be a robbery. Everyone knows this was no robbery. They, we know, after driving off in the Hummer, were followed by a waiting car near Bahamia Ave. in the Tropical Gardens/Orange Hill area. There they ditched the vehicle of the victim and made good their escape in that trailing car.
Women's involvement in slayings here in the country is not new. The murder of Sister Clare Haas back in 1991 rocked the nation and awakened us to the cold and deadly role women played in murder. Yet, since this incident, few women have been tried successfully for murder.
The young woman at the center of Haas' death came by the name of Michelle Woodside. And unlucky for her, she was convicted. Recently, in a resentencing hearing – following her death sentence – she was sentenced to five years imprisonment and placed on three years probation.
Michelle should be back out by now.
Some Bahamians have forgotten how that exercise of cold-blooded murder surrounded the theft of church money.
When Sister Haas was killed we knew it was a turning point in the country. Here was a devout, prayerful, Christian woman, who committed her life as a nun and came face to face with evil. And her life was ended.
We believe since that murder and then the death of Fr. Willie Thompson – the country has not been the same.
The story of the Haas murder went this way: There was a robbery at Our Lady's Catholic Church on Deveaux and Young Street early that morning. Sister Haas was the secretary at the church when the incident unfolded.
Woodside, after being caught as an accomplice in the crime, picked up a concrete block and struck the churchwoman in the head, crushing her skull. To finish off her victim she then slashed the throat of the nun with a knife – making sure she was dead – in an attempt to conceal the theft of $6,000.
The Bahamas – we believe – has a serious problem when it comes to murder. And we believe these bodacious, bombastic and brazen acts must be met with a bold, blunt and unbending blow of death by the state. Murders far too often are becoming the norm and are too frequent for a small country.
Where is the justice many are asking? Should not it be true that if you are bold and brazen enough to take the life of one that you have committed yours to death as well? Or do we believe we should just roll over and let the criminals run free. Have mercy and let massacre and mayhem, threats and death become the culture of the new Bahamas.
The Spirit of Murder must be met with the force of death through Justice! There is no other way.
Additionally, unsolved crimes, in our opinion, in the Bahamas could be best solved if closer inspections are done to the role of women in these incidents.
Yes, we know the prisons are indeed filled with men, but what occurred out in Gambier on Thursday past – we believe – may have been completely orchestrated by a woman. We all know the trigger man was wearing pants, and deaths should be put on his head, but what about the woman who conspired the plot? The conspirator is equally as guilty as the one carrying out the act on her behalf.
Think about it. Many women in the business of street walking or in sex tourism often have real killer boyfriends. Pimps, some would describe them as. Which means there is access to weapons, and perhaps drugs. Their power and influence in these circles include their roles in the illicit trades, but what about their direct participation into the underground unreported and unsolved incidents of death, which go along with that trade. We cannot stand blind by these facts.

Just last week, a report came into BP how a young woman, perhaps around 18 to 19, stood in the middle of the road on West Bay Street – just near the historic canon relics – half naked flagging down vehicles while the bush shook in the dark 3 am hour.
A clearly bold prostitution exercise – right? But one must wonder was the real criminal intent hidden in the tree? Imagine an innocent guest to the country stopping and thinking that this is an innocent attempt to assist a human in distress. Boy, I tell ya.
In the summer month of August 2013 – this year – police opened an missing person file for one Rufus Fredrick Storr, age 49 years of Bernard Road.
He was last seen in waters just off Cabbage Beach, Paradise Island around 3:15 p.m. operating a jet ski. Now get this: Storr was a former Defence Force Officer and a skilled diver and swimmer.
At the time of his last appearance a woman was with him.
She claimed she swam ashore following an accident where they were both thrown off the jet ski. She cannot say what happened to him – but she was safe – WHAT IN THE HELL IS DIS?
The jet ski was never found and so vanished the body. Where exactly was the accident? Well, the woman vanished before police could conclude the investigation.
The tracks in the case have gone cold. And to this day Rufus' body was never found.
We can tell you deep into this case with Kurt there is strong and compelling evidence that confirms a tall red gal could be the real suspect in this murder, and perhaps just could be hiding in some community near you.
She was captured on video and recorded as an accomplice in the Hummer. Where she is now is the big question and will she ever be found is our real concern. She and her conspirators just might walk free. They get up, eat conch salad and drink beers like most Bahamians.
They are in some community near you – waiting to take out their next victim. Will we let them?
Perhaps she is safe under some hidden protection by her "boys". And maybe, just maybe, she is waiting to take out and take down another client.
Boy I tell ya – as Ms Lundy would say – "we are in a sad state."
We report yinner decide!